Shark News
Keep up to date with all the latest shark news from around the world by clicking on the links below - these stories link to Shark Trust articles and other online news sources.

Please note: the views and opinions expressed on other websites do not necessarily reflect those of the Shark Trust.
Page 98 of 98« Previous9697 98
05 Feb 2009
BRUSSELS// The Shark Trust welcomes today's launch of the long awaited EU Community Plan of Action for Sharks by the European Commission.
09 Mar 2015
CANADA// New research has shown that a massive, legendary White Shark caught off Prince Edward Island, one of the largest ever recorded, was just a teenager at the time of its death, proving that the animal had much more room to grow had it lived to mature. Image © Chris Davidson.
Quick Links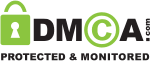 Follow us
You have added an item to your shopping basket.
Your ID and Password were blank. Would you like to create a new account?