Record your Catch
Anglers – please complete the form below to record your shark, skate and ray catches from throughout the UK.
All marks supplied will remain 100% confidential. You can enter a general description of the catch location (i.e. 'approx. 7 miles SW of Looe') or use your GPS/smartphone to provide exact co-ordinates. Either way, the Shark Trust will not release exact fishing marks.
All maps and reports produced as part of the project will display catch statistics using highly approximated co-ordinates or displaying them at a county (or other large geographic area) scale. All reports and conclusions will be made freely available, especially to anglers participating in the project.
If you'd prefer to share your catch records with us directly please contact us by phone or email. Alternatively, you're welcome to post catch records to: Angler Project, The Shark Trust, 4 Creykes Court, 5 Craigie Drive, The Millfields, Plymouth, PL1 3JB.
If you have a website account please log in above and your personal details will automatically be entered into the form below, saving you time.
➤ Sign up
Quick Links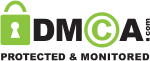 Follow us
You have added an item to your shopping basket.
Your ID and Password were blank. Would you like to create a new account?