Shark Sightings Database

The Shark Trust's Shark Sightings Database was launched in 2008 and is a key resource for shark conservation. The Sightings Database allows individuals and organisations, anywhere in the world, to submit and record their shark sightings online.
The aim of this project is to generate important data for researchers and conservationists working with sharks, skates and rays around the world.
All sightings submitted will help to ensure a sustainable future for sharks, skates and rays. From learning about the different colour morphologies of skates and rays around the British coast, to understanding the size of Whale Shark populations around the world, this information will help researchers and conservationists in their management of these animals.
This information is frequently used in not-for-profit decision-making, education, research, environmental and other public-benefit purposes.
You retain ownership of all photos you submit. If the Shark Trust is approached by organisations or individuals wanting to use your photos, we will always consult you prior to any agreement.
Anyone can submit a sighting and contribute to this project, so if you have seen a shark then please register for an account and follow the instructions to submit your sighting.
If you have any further questions about the sightings database contact us.
Latest Sightings
Quick Links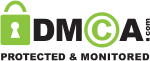 Follow us
You have added an item to your shopping basket.
Your ID and Password were blank. Would you like to create a new account?