ADOPT A WHALE SHARK
When you adopt a Whale Shark you'll be helping to fund the Maldives Whale Shark Research Programme (MWSRP). Helping many Whale Sharks.
---
ABOUT WHALE SHARKS
Whale Sharks are awesome because they're the biggest fish in the world! The largest recorded was 20m long and weighed 42 tonnes. Yet they feed on tiny microscopic plankton. Each Whale Shark also has a unique pattern of spots, like a human fingerprint!

Their immense size and characteristic checkerboard pattern make them unmistakable and completely unforgettable.
Unfortunately the Whale Shark is listed as Endangered on the IUCN Red List. Research is vital to ensure their survival.
---
ABOUT MWSRP
The MWSRP is a charity based in the South Ari Atoll Marine Protected Area. One of the few sites in the world where Whale Sharks aggregate year round. A strong research programme enables MWSRP to fulfil a much needed consultancy role.

They also foster community focused conservation initiatives, providing education opportunities and supporting local communities. Many of which traditionally hunted the Whale Shark for its liver oil.
Here are just some of the Whale Sharks your adoption will help:

AYESHA

Ayesha is the first and biggest female shark recorded at 6.5m long. She is very placid and has a large chunk missing from her tail.


CHRISTY

Christy is 4.6m long and the second female shark MWSRP identified.



ELLA

Ella is the smallest of the bunch at less than 3m long. She is a favourite among the researchers and is very inquisitive.




JOEY

Joey is 6.5m long. When MWSRP first discovered Joey his fin had been sliced and was barely hanging on. Later it was discovered that he was the victim of an unsuccessful finning attempt. He's now healed and is doing well.



SKYE

Skye is a small shark at 4m long. He has the most beautiful vibrant pattern of spots.



WINSTON

Winston was the first shark MWSRP identified. He is 6.8m long and very well-travelled, making journeys thousands of miles long!
---
ADOPTION PACK
When you adopt a Whale Shark you'll be helping to fund vital research. We'll also send you an adoption pack presented in a shark illustrated folder. This includes:
Personalised Certificate
Factsheets - learn all about your amazing shark & research project
A4 Poster
Shark Trust Leaflets
Bookmark
Set of Shark Postcards
---
RELATED LINKS:
►Download the latest Whale Shark Report from MWSRP (pdf)
Quick Links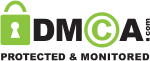 Follow us
You have added an item to your shopping basket.
Your ID and Password were blank. Would you like to create a new account?