ADOPT A WHITE SHARK

When you adopt a White Shark you'll be helping to fund research in the Farallon Islands (USA) by Point Blue Conservation Science.
---
ABOUT WHITE SHARKS
White Sharks are awesome because they undertake huge migrations. A famous White Shark, named 'Nicole', swam from South Africa to Western Australia. And back again. An impressive distance of 12,400 miles (20,000 kilometres)!

They're found in temperate seas all over the world including the Mediterranean. With larger specimens found in the tropics. Genetic analysis shows that Mediterranean White Sharks' closest relatives are Australian. It's thought that one Australian White Shark (or a few) made a wrong turn around 450,000 years ago and decided to stay.

Scientists estimate their life-span to be 70 years or more. Making them one of the longest-lived sharks!
---
ABOUT POINT BLUE CONSERVATION SCIENCE
The Farallon Islands are one of the best places in the world to study White Sharks in their natural environment. Point Blue biologists have a fantastic vantage point from the Farallon lighthouse. Their Shark Watch and Population Monitoring Project monitors shark movements and predation. As well as environmental change, population trends and behaviour patterns of prey.

In 1997 they documented an orca attacking a White Shark. After the attack all White Sharks disappeared from the waters around the island. An event that repeated itself in the autumn of 2000.

Point Blue's research has gained widespread recognition. It led to a 1994 California State Assembly bill protecting White Sharks in the state.
---
ADOPTION PACK
When you adopt a White Shark you'll be helping to fund vital research. We'll also send you an adoption pack presented in a shark illustrated folder. This includes:
Personalised Certificate
Factsheets - learn all about your amazing shark & research project
A4 Poster
Bookmark
Set of Shark Postcards
---
WHITE SHARK GALLERY
---
RELATED LINKS:
► Download the latest White Shark Report from Point Blue (pdf)
► Point Blue Conservation Science Website
► Join Point Blue on Facebook
Quick Links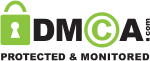 Follow us
You have added an item to your shopping basket.
Your ID and Password were blank. Would you like to create a new account?