ADOPT A BASKING SHARK
When you adopt a Basking Shark you'll be helping to fund our Basking Shark Project. Helping many Basking Sharks in the Northeast Atlantic!
---
ABOUT BASKING SHARKS
These gentle giants are awesome because they're the 2nd largest fish in the world! They're also seasonal visitors to the British Isles. Each summer shark spotters flock to known hot-spots to marvel at this graceful giant.
As recently as the mid-1990's they were heavily fished for their liver oil, meat, fins and cartilage. Luckily we were able to help secure protection and management for them. Basking Sharks are now protected in EU waters and under some international agreements.

But their numbers remain a concern. Globally Basking Sharks are listed on the IUCN Red list as Vulnerable. Worse still, they're Endangered in the Northeast Atlantic. Monitoring, management and further research is vital to ensure their survival.
---
ADOPTION PACK
When you adopt a Basking Shark you'll be helping to fund vital research. We'll also send you an adoption pack presented in a shark illustrated folder. This includes:
Personalised Certificate
Factsheets - learn all about your amazing shark & research project
A4 Poster
Shark Trust Leaflets
Bookmark
Set of Shark Postcards
You can also support our Basking Shark Project by making a direct donation. Visit our donate page and let us know you'd like to support this project in the 'What prompted you to donate today?' field.
---
BASKING SHARK GALLERY
---
RELATED LINKS:
► Download the latest Basking Shark Sightings Report (pdf)

► Find out more about our Basking Shark Project
Quick Links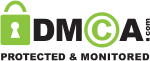 Follow us
You have added an item to your shopping basket.
Your ID and Password were blank. Would you like to create a new account?