Alternative Shark Fin Soup Recipes
Instead of eating Shark Fin Soup we recommend the alternative recipes below in order to help reduce the demand for shark fins.
---
Imitation Shark Fin Soup
(Serves 8)

Ingredients:
16 dried fish swim bladders
3 large mushrooms
Crab meat from 2 large crabs
Chicken breast from 2 chickens
Chicken stock (an average pot)
Corn flour
1 teaspoon salt
Method:

1. Soak dried fish swim bladders in water until soft and shred into 5mm splits.
2. Slice mushrooms.
3. Shred crab meat.
4. Shred chicken breast meat.
5. Put all ingredients except corn flour into the chicken stock until it comes to the boil.
6. Simmer for one minute and add corn flour and salt until soup thickens (broth like consistency).
7. When soup is ready add pepper, Chinese vinegar and light soy sauce to taste.
---
Shark Fin Melon Soup
(Serves 8)

Ingredients:
1 Shark fin Melon about the size of a rugby ball
Chicken Breast meat from 2 chickens or 10 chickens feet
5 – 6 Scallops (dive-caught)
500g pork spare ribs
2-3 table spoons light soy sauce
Method:

1. Bring one medium cooking pot to boil.
2. While pot is boiling, cut melon into several pieces, shred chicken breast and scallops.
3. Add all ingredients to pot.
4. Simmer on a low heat for 4-5 hours.
5. Serve hot and add pepper to taste.
Quick Links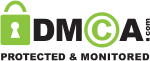 Follow us
You have added an item to your shopping basket.
Your ID and Password were blank. Would you like to create a new account?