ANGLING PROJECT: OFF THE HOOK

RESPONSIBLE SHARK ANGLING
Sea-anglers have long been guardians of one of the British Isles' best kept secrets: our seas are home to a remarkable diversity of sharks, skates and rays – with over 70 coastal, pelagic and deep-sea species recorded.
Until recently the common perception was that sharks* and their populations were robust and resilient. We now know this is not the case: over a quarter of species found in UK and Irish waters are listed as threatened on the IUCN Red List – including five considered Critically Endangered. When angling, getting sharks off the hook and back into the water as quickly, and as safely, as possible is vital.
Depending on where you're fishing, around 20 species of shark, skate and ray might be encountered by sea-anglers in the UK and Ireland. The aim of this project is to ensure this fantastic diversity remains for future generations of anglers.

* Short-hand for all sharks, skates and rays
---
1. FOLLOW 'BEST PRACTICE' GUIDELINES
While 'catch and release' has long been the ethos for shark anglers, new research is revealing concerning rates of post-release mortality for a number of species. This is due to internal and external injuries, as well as physiological stress which can occur when a shark, skate or ray is played, handled and released.

Minimise the likelihood of injuring these magnificent animals - follow 'best practice' guidelines:
---
2. SHARE YOUR CATCH RECORDS
Anglers are uniquely placed to record a wide range of information on sharks, skates and rays, improving our understanding of their movements and population trends. In time, this could feed into more effective management of commercial fisheries and protection of those species under greatest threat.

Share/log your shark, skate and ray catch records using our free shark angling app or online form.
►Record your catch using our online recording form
PLEASE NOTE: All personal details and specific fishing marks (locations, co-ordinates) remain 100% confidential. Maps generated as part of the project will only display your catch records using 30nm x 30nm rectangles (known as ICES Statistical Rectangles), ensuring fishing marks cannot be identified.
---
3. THE BIG PICTURE
If you're planning a shark fishing trip it makes sense to consider the 'big picture': which shark are you going to target? Is it a threatened species? Could you be fishing during a particularly important time in their lifecycle e.g. when females are pregnant or pupping? If so, consider shifting your sights to another species or location.
Using the Porbeagle as an example, in the North Atlantic, male and female sharks mature at 8 and 13 years respectively, with a life expectancy of up to 26 years. Add to this the relatively low reproductive rates exhibited by all sharks, skates and rays, and it goes without saying that depleted shark populations can take a long time to recover – considerably longer than bony fish such as cod and mackerel.

PORBEAGLE SHARKS: Avoid targeting this Critically Endangered species between April-August as pregnant females are moving through British waters.

THRESHER SHARKS: Avoid targeting adult females between March-June as they could be carrying pups. Where possible, also avoid tail-hooking Threshers as they exhaust quickly and often die when fight times exceed 1.5 hours due to limited water flow across the gills.

Get the low-down on the conservation status of sharks, skates and rays using our Sea-Angling Advisories:
► Download NOAA's Thresher Shark Best Fishing Practices (pdf)
► View the Shark Trust position statement on angling for Critically Endangered species (pdf)
---
4. ADDITIONAL RESOURCES
Off the Hook has a range of resources available free to all anglers. Most are available online (see below); alternatively contact us with your name and postal address and we'll post copies out to you.
SHARK ID GUIDES:
Please note: all our resources are created for personal use only. All content, including illustrations, in our ID Guides & Factsheets are copyrighted to The Shark Trust/Marc Dando.
SKATE & RAY ID GUIDES:
---
RELATED LINKS:
► Find out more about British Sharks
Quick Links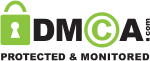 Follow us
You have added an item to your shopping basket.
Your ID and Password were blank. Would you like to create a new account?