Basking Shark Conservation
Like most elasmobranchs, Basking Sharks are long lived, slow growing and produce few offspring – biological traits which make them highly vulnerable to human impact. Although the last target fishery in British waters ceased operation in 1995, the Northeast Atlantic subpopulation is listed as Endangered on the IUCN Red List - a listing used for species assessed as having a very high risk of extinction in the wild.
And although these magnificent sharks are now heavily protected under various UK and EU legislation, there are a number of conservation projects which aim to safeguard and better understand Basking Shark populations – many of which you can get directly involved in.

Follow the Basking Shark Code of Conduct
One of the biggest threats currently facing Basking Sharks is disturbance and harassment by water users. To ensure a safe, positive interaction between human and shark, the Shark Trust has developed Basking Shark Code of Conducts for water users.
Use WiSe accredited tour operators
The Wildlife Safe (WiSe) scheme provides training and accreditation for operators of passenger pleasure craft, wildlife cruise operators, dive boats and charter yachts. The scheme advises operators on how best to view and interact with large marine wildlife such as Basking Sharks and cetaceans while minimising disturbance. To find a WiSe accredited tour operator near you visit the WiSe website.
Adopt a Basking Shark
The Basking Shark adoption programme has been set up to raise funds for the Basking Shark Photo-ID Research Project, which involves investigating and analysing the sightings of Basking Sharks around the UK coastline and further afield.
➤ Adopt a Basking Shark today.
Record your Basking Shark sightings
Information from your Basking Shark sightings helps marine biologists assess and better understand important aspects of the sharks' life-history, such as seasonal distribution and population size. Information on tagged and injured or scarred sharks is also vital. By recording your Basking Shark sightings (whether they include photos or not) you're directly contributing to the conservation of this endangered species.
➤ Record Sightings Information.
---
Reporting collisions, entanglement and harassment
The Shark Trust is keen to know the extent to which Basking Sharks are affected by entanglement, boat-strike and harassment to learn more about how Basking Sharks are affected by human activity. As such we are very keen to receive reports and images of these incidents or injuries to sharks, which you can submit to the Trust.
Live or dead stranding's
If you find a live stranded shark in England or Wales contact the British Divers Marine Life Rescue Hotline as soon as possible:
01825 765 546 (9am to 5pm, Monday to Friday)
077 8743 3412 (all other times, including bank holidays)

In Scotland you should contact the Scottish Society for the Prevention of Cruelty to Animals (SSPCA) hotline: 03000 999 999

If you come across a dead stranded shark, contact the Cetacean Stranding's Investigation Programme (CSIP) on: 0800 6520333.

In the event you discover a dead stranded shark, please contact the hotline with as much of the following information as possible:
Location and date found
Species and sex
Overall length
Condition of the animal
Your contact details, should further information be needed
Quick Links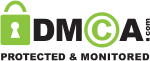 Follow us
You have added an item to your shopping basket.
Your ID and Password were blank. Would you like to create a new account?