Partners
The Shark Trust is a photo-ID community partner, working in partnership with the Manx Basking Shark Watch and Irish Basking Shark Study Group and Marine Conservation International.
➤ Manx Basking Shark Watch: A Manx Wildlife Trust Project
A public sightings scheme and scientific research project run by the Manx Wildlife Trust aiming to raise awareness and research Basking Sharks, in order to enable the government to make informed wildlife management decisions.
➤ Irish Basking Shark Study Group
An amalgamation of research studies of Basking Sharks in Irish waters, using photo-ID and tagging methods. If you're lucky enough to spot a Basking Shark with a red, yellow or white tag, there's a good chance that shark was tagged as part of the Irish Basking Shark Project!
➤ Marine Conservation International
A partnership formed by marine scientists to enable them to pursue projects with conservation objectives in the most effective way.
Quick Links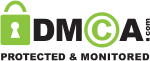 Follow us
You have added an item to your shopping basket.
Your ID and Password were blank. Would you like to create a new account?