Photography Tips for Photo-ID
When observing Basking Sharks and taking part in photo-id, please ensure that you follow the Code of Conduct and all legal guidelines. If you are watching from a boat, put the engine in neutral and let them swim past you rather than approaching them too closely – remember that intentional harassment or disturbance is illegal.

To take a good photograph for photo-ID:
Set your camera to the highest resolution possible in the prevailing conditions.
Focus directly on the Basking Shark.
Take the photograph at a 90° angle to the fin.
Ideally:
Position yourself so the sun isn't directly behind the animal, which will make the image too dark. Ideally the sun should be behind you to ensure that the fin features can be seen clearly (however this may cause problems when it is bright or the sun is low).
Photograph both the left hand side and right hand side of the shark's fin, preferably take multiple shots.
Take additional photographs of the caudal fin and snout.
Use a faster shutter speed rather than a wide aperture.
In choppy conditions and if the sky is overcast, you may have to increase the ISO settings to avoid blurring.
If you are able to take digital footage, you may be able to extract stills to use for photo-ID.
Quick Links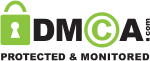 Follow us
You have added an item to your shopping basket.
Your ID and Password were blank. Would you like to create a new account?