Basking Shark Protection
Basking Sharks have emerged as the most widely protected and managed shark species in British and EU waters. This could not have come soon enough, with an estimated 105,000 Basking Sharks killed in Northeast Atlantic fisheries between 1946 and 1995 when the last target fishery in British waters (in the Firth of Clyde) ceased operation.

Like most elasmobranchs, Basking Sharks are long lived, slow growing and produce few offspring – biological traits which make them acutely vulnerable to human impact. Today the Northeast Atlantic subpopulation is listed as Endangered on the IUCN Red List, and is protected under a wide range of legislation and management plans. Similarly, their highly migratory nature has been recognised through inclusion in a number of international conventions.
---
Domestic Protection:
In the UK Basking Sharks are protected under Schedule 5 of the Wildlife and Countryside Act 1981, the Countryside Rights of Way Act 2000, the Wildlife (Northern Ireland) Order 1985 and the Nature Conservation (Scotland) Act 2004. These Acts make it illegal to intentionally kill, injure or recklessly disturb or harass Basking Sharks in British waters. Any person committing such an offence could face up to six months in prison and a large fine.

Common Fisheries Policy (CFP)
In 2007 Basking Sharks were designated a Prohibited Species under the EU CFP. This means all EU commercial fishing vessels, and all third country vessels in EU waters, are prohibited from targeting, retaining, trans-shipping or landing Basking Sharks. Download the Basking Shark Commercial Fisheries Advisory (pdf).

UK Biodiversity Action Plan (BAP)
In 1997 the Basking Shark was identified as a priority species for conservation management and listed in the UK BAP. The UK BAP is an inventory of the nation's biodiversity, identifying those species and habitats urgently requiring conservation management, and laying out detailed plans for their protection.
---
Global Protection:
International Union for Conservation of Nature (IUCN)
The Northeast Atlantic subpopulation of Basking Sharks is listed as Endangered on the IUCN Red List. The species is considered to be acutely vulnerable to commercial fishing, as well as having amongst the most valuable fins in the shark fin trade. An Endangered listing indicates that the species is thought to have a very high risk of extinction in the wild, with immediate monitoring and management needed.

Convention on International Trade in Endangered Species of Wild Fauna and Flora (CITES)
The Basking Shark is listed under Appendix II of the CITES. CITES works by subjecting the international trade in specimens of selected species to certain controls. All import, export and re-export of species covered by CITES has to be authorised through a licensing system. Appendix II of the Convention includes species not necessarily threatened with extinction, but in which trade must be controlled in order to avoid utilisation incompatible with their survival.

Convention on Migratory Species (CMS)
Basking Sharks are listed in Appendices I and II of the CMS – an important tool in promoting international cooperation in the protection and management of migratory species. Because the Basking Shark is a highly migratory, wide-ranging species, it is imperative that nations in whose waters it is found (known as Range States) cooperate to develop effective management and protection measures.

United Nations Convention on the Law of the Sea (UNCLOS)
The Basking Shark is listed under Annex I – Highly Migratory Species – of the UNCLOS. Article 64 of UNCLOS directs signatory States which fish for species listed in Annex I to cooperate directly or through appropriate international organisations to ensure the conservation of Basking Sharks, as well as encouraging optimum utilisation if and when they are caught.
Quick Links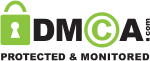 Follow us
You have added an item to your shopping basket.
Your ID and Password were blank. Would you like to create a new account?