Record Your Sighting
The Basking Shark Project is a collaborative research project that uses sightings information and photo-identification to learn more about Basking Sharks. Researchers may be able to identify an individual shark from a single photograph, so if a shark is re-sighted and logged on the database they can match these photographs up and find out where that individual has travelled. By contributing to this project you are helping us to learn more about Basking Sharks, which will aid conservation and management strategies for them.
➤ Click here to submit a sighting

If you were unable to take a photo of the Basking Shark, your sightings information is still very valuable to us and can be recorded using our Sightings Database.
Quick Links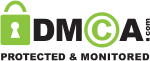 Follow us
You have added an item to your shopping basket.
Your ID and Password were blank. Would you like to create a new account?