Basking Shark Codes of Conduct
Basking Sharks are relatively docile creatures – often tolerant to approaches by boats, divers and kayakers. However, this gentle nature has been exploited by water users on occasion.
One of the critical issues facing Basking Sharks is disturbance and harassment by water users. In the excitement of observing these magnificent creatures there are often reports of sharks being struck by boats or jet-skis, as well as being disturbed by swimmers and other water users.

Basking Sharks are a protected species, which means it is illegal to intentionally kill, injure or recklessly disturb or harass Basking Sharks in British waters. Any person committing such an offence could face up to six months in prison and a large fine.

To ensure a safe, positive interaction between human and shark, the Shark Trust has developed Basking Shark Code of Conducts for; swimmers and divers; kayakers and boat operators. By following these codes the risk of injuring or harassing Basking Sharks is greatly reduced.

It is also worth remembering that whilst Basking Sharks are not normally considered dangerous, their sheer size and potential power should be treated with respect and caution.

➤ Download the Code of Conduct Poster (pdf)
---
The Wildlife Safe Scheme (WiSe)
The Shark Trust recognises the value of shark watching tours, which follow respectful codes of practice, to shark conservation and recommends Wildlife Safe tour operators.

The Wildlife Safe (WiSe) scheme was created to provide training and accreditation for operators of passenger pleasure craft, wildlife cruise operators, dive boats and charter yachts. The scheme advises operators on how best to view and interact with large marine wildlife such as Basking Sharks and cetaceans while minimising disturbance.
➤ Click here for a list of WiSe certified operators around the British Isles.
---
Additional Resources:
➤ Basking Shark ID Guide (pdf)
➤ Basking Shark Leaflet (pdf): English | Italian
➤ Basking Shark Handbook (pdf)
Quick Links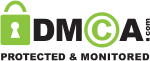 Follow us
You have added an item to your shopping basket.
Your ID and Password were blank. Would you like to create a new account?