The Project
Everyone can get involved in the Basking Shark Project by keeping an eye out for Basking Sharks during the warmer months.
Basking Shark Sightings
Information submitted to the sightings database aids researchers in understanding the migration patterns of this vulnerable species. If you're lucky enough to see these gentle giants while walking along the coastline, taking a boat trip or going scuba diving, then please submit your sighting to our Sightings Database with as much information as possible.
Basking Shark Photo-Identification
Photo-identification is a powerful, non-invasive field technique used for studying animals in their natural environment. Many individual Basking Sharks can be identified by the unique markings which appear on their fins; these can be natural markings (such as pigmentation marks) or acquired markings (such as scars caused by parasites or injuries from boats and fishing nets). With good quality photographs, some individual sharks will be recognised on re-sighting and can be matched on our Photo-ID Database, enabling us to find out more about their migration routes and life histories. If you are able to take a good quality photograph, please submit your image/s and sighting details to our Sightings Database. Find out more about how we use photo-identification and how to take the perfect photograph for photo-ID.
Basking Shark Codes of Conduct
The IUCN Red List of Threatened Species lists Basking Sharks as globally Vulnerable and Endangered in the Northeast Atlantic. Despite being a heavily protected species, one of the critical issues currently facing Basking Sharks is disturbance and harassment by water users. To ensure a safe, positive interaction between both human and shark, the Shark Trust has developed Basking Shark Code of Conducts for; swimmers and divers; kayakers and boat handlers.
Quick Links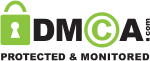 Follow us
You have added an item to your shopping basket.
Your ID and Password were blank. Would you like to create a new account?