CARBON MAKO ON TOUR

A MAKO WITH A MAKO'VER
The Carbon Mako has been created and donated to us by renowned engineer-sculptor Alastair Gibson.
The Mako is shaped from lightweight carbon-fibre and comes adorned with a selection of recycled parts from Formula 1 cars. This one-off artwork will spend 18 months on tour before being auctioned. The funds will be used to support our conservation work.
The Carbon Mako goes on tour in July, so why not check out this incredible sculture at a location near you?

TOUR DATES 2019:
Coming soon...
---
ABOUT ALASTAIR GIBSON & CARBON ART
Hailing from South Africa, Alastair Gibson enjoyed a 22-year career in motorsport. 14 of these years were in Formula 1. He was lead mechanic for the Benetton F1 Team and race team chief mechanic for the BAR and Honda Grand Prix Teams.
Drawing similarities between modern motorsport engineering and his love for the natural world. Alastair uses his acquired engineering skills and experience to recycle F1 car parts sourced from Grand Prix teams. Showing his passion for art through his signature medium of carbon fibre sculpture.
Alastair's work has been exhibited worldwide and his sculptures have been purchased by collectors in North America, Europe, Asia, Australia, Middle East and South Africa. Alastair's work can be viewed in selected galleries in the UK, the United States, Europe, Russia, Dubai and South Africa.
Alastair has been working with us since 2016 to create this Carbon Mako. The latest of his many marine-inspired works has been designed to raise the profile of the world's fastest shark and our work to protect them.
---
CARBON MAKO SPECIFICATIONS
Selected parts and materials used in this sculpture are from modern F1 Grand Prix cars as listed below.
Sculpture limited to one unique piece.
Body: Carbon fibre 2 x 2 twill 200 gsm 2.4mm thick, with clear coating.

Fins and tail: CAD designed and machined on a five axis Haas 4SS from 30 aluminium.
Nostrils: Floor stay pivot cap titanium, Honda part number 080 D02 1003.

Teeth: Three layer 0.5 mm stainless steel, photo etched.

Caudel Keels: 3D printed CAD designed coated ABS.

Eyes: Modified fuel tank flap valve plugs, NS4 aluminium.

Vent: -2 bolt on 90° titanium fitting.

Gills: Laser scanned rear wing end plate, aero vents.

Exhausts: #1 and #5 Inconel stainless steel hydraulic cooler pipes cut down and coated.

Mounting: Carbon wave base, blue tinted with torsion bar from rear suspension of Sahara Force India F1 team part number 11J060081V71 with ball mounting joint.

Dimensions: L 1200mm W 400mm H 400mm unmounted.

Weight: 2 kg
---
Follow the progress of the Carbon Mako by searching for #STCarbonMako on Facebook, Twitter, Instagram and LinkedIn.
►If you'd like to host and display Carbon Mako in your institution, contact carbonmako@sharktrust.org.
►You can make us an offer or express your interest in the auction of this unique piece carbonmako@sharktrust.org
►You can see more of Alastair's extraordinary works at www.carbonart45.com
Quick Links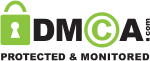 Follow us
You have added an item to your shopping basket.
Your ID and Password were blank. Would you like to create a new account?