CAREER ADVICE

There are many careers that involve working with sharks. Or contributing to shark conservation. Becoming a marine biologist is one option. But before you set out on this path it's worth considering others. Remember to take into account your unique skills, talents and interests.
If you'd love to work with sharks in the field, you could become a shark biologist, educator, wildlife photographer or dive tour operator. Bear in mind that not all jobs will be in hot, tropical locations. If you'd prefer to work from a comfy office you could consider working for a:
Charity
NGO
Environment Agency
Seafood Outlet
Enforcement Body
This could involve data entry/analysis and advocacy. Or working with stakeholders such as policy makers or the fishing industry.

Are you trained in marketing, fundraising or finance? Why not combine your skills, experience and love for sharks by working for a charity in this role.
---
BECOMING A SHARK BIOLOGIST
Do you have a passion for science? If so, becoming a shark biologist could be a great choice for you. Tasks may involve:
Collecting data – working in the field or a lab
Data entry and analysis
Writing reports and papers
Applying for grants
To start on this career path you'll need to study the separate sciences at GCSE. Then gain two sciences at A-level - biology, chemistry, physics, maths, geography. This'll enable you to study a degree in a related science at university. Where possible you can focus your coursework and dissertation on sharks. Once you've graduated you can then look to specialise.

Competition can be fierce. So, if workable, postgraduate studies (such as a Masters or PhD) are worth considering. If you're interested in becoming a lecturer, a PhD could lead you down the academic route.
---
VOLUNTEERING/EXPERIENCE
Marine conservation, and particularly shark conservation, is a competitive field. To stand out it's important to show a range of voluntary experience. This'll also help you develop skills, build connections and decide exactly what it is you want to do. Animal rights/welfare is a world away from fisheries management.

Many degrees offer year placements but you could also volunteer over the summer holidays. Many aquariums take on hosts, which is a great way to develop skills in public speaking and working with marine animals.
---
EXTRA TIPS:
Join a local environmental/conservation group.
Learn to dive – although not always essential it may be useful for some jobs.
Keep an eye on social media for opportunities.
Keep up to date on news/events in your desired field.
---
APPLYING FOR JOBS
When you see your dream job advertised it can be all to easy to let your excitement get the better of you. But in your haste to apply take care not to sell yourself short. Before you fire off your CV and cover letter don't forget the basics!
This may sound obvious, but many people do. There may be several applicants that have the relevant skills and experience. But professionals also take care to dot the I's and cross the t's – this is what will set you apart. Remember to:
Read and follow basic instructions
Do your research - understand the company and the role they're looking to fill. You can then...
Tailor your CV and cover letter to show why you're the perfect fit. Use the company's own language.
Proof read your CV and cover letter
Always be polite and courteous - even if you don't get this job another opportunity could arise, so part ways on good terms.
If seeking advice from someone, remember that people have busy workloads and full inboxes. It may take time for them to get back to you. If they take the time to respond, a gracious thank you goes a long way.
---
RELATED LINKS:
Here's a few great links we've found for more career advice:
► Gills Club website - aimed at under 13's

► Practical Advice on Becoming a Marine Biologist - Simon J Pierce website

► How to apply for a job working with sharks - Southern Fried Science website
Quick Links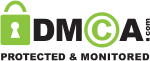 Follow us
You have added an item to your shopping basket.
Your ID and Password were blank. Would you like to create a new account?