Charity Schemes



Savoo.co.uk
We have recently partnered with Savoo.co.uk on a new and exciting fundraising project. Every time you use Savoo, you can be donating to us by either searching online or using their voucher codes and deals to save money. Start searching, saving and raising money for us today.
Don't Send Me a Card
Our friends at DontSendMeACard.com have come up with an ingenious, simple system for sending e-cards for any occasion. They will let your friends and family know that you have made a donation to the Shark Trust instead of spending on cards and postage. Find out more and start raising funds for the Trust at www.dontsendmeacard.com.


Easyfundraising.org.uk
When you shop online at any of 2000 of the UK's best-known retailers including many popular names such as Amazon, Next, Argos, John Lewis and HMV please go through www.easyfundraising.org.uk and the Shark Trust will benefit from between 2% and 15% of every purchase you make.

Easysearch.org.uk
Use easysearch as your search engine and each time you use it the Shark Trust gets 0.05p! Visit www.thesharktrust.easysearch.org.uk to start raising money today!

Give As You Earn! - a payroll giving scheme that enables employees to donate tax free through their pay to any charity in the UK. Ask your employer if they subscribe to 'Give As You Earn' and donate to the Shark Trust today.

Shark Trust Shop - for shark enthusiasts there is also the Shark Trust's shop, which sells an array of shark cuddlies, stationery, puzzles, ornaments and jewellery. Whether you're treating yourself or someone else, there's something for everyone and all proceeds contribute to furthering the aims and objectives of the Shark Trust.
➤ Visit the Shark Shop.

Commercial Supporters - we are grateful to our commercial supporters who have pledged to donate a portion of their sales revenue to fund our work.
➤ View Shark Trust Commercial Supporters.
Quick Links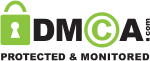 Follow us
You have added an item to your shopping basket.
Your ID and Password were blank. Would you like to create a new account?