EASY GIVING

GIVE AS YOU LIVE - A free fundraising platform where you can raise money for the Shark Trust as you shop online. We'll receive a donation every time you shop at one of the 4,200 leading stores via the Give As You Live website.
► Sign up at the Give As You Live Website



AMAZON SMILE- Support us every time you shop at smile.amazon.co.uk. At no cost to you. It's easy to set up and has the exact same low prices and selection as Amazon. But has the added bonus that Amazon will donate a portion of the sale to a charity of your choice.
► Visit smile.amazon.co.uk to set this up today



SAVOO.CO.UK - Start searching, saving and raising money for the Shark Trust today by using Savoo. Every time you use Savoo's online search, voucher codes and deals, we'll receive a donation. ►Start using Savoo to search online

DON'T SEND ME A CARD - Reduce your carbon footprint and donate to a cause you care about by sending e-cards through Don't Send Me a Card. Instead of spending money on a card and postage, you can choose to contribute to the work of the Shark Trust. And celebrate a special occasion with friends and family with a good deed. ►Send an ecard


EASYFUNDRAISING.ORG.UK - Do you love to shop online? If so you could be fundraising, at no cost to you, by shopping at one of Easyfundraising's 3,244 shops and sites. When you shop through Easyfundraising.org.uk, you'll be able to donate 2-15% of every sale to the Shark Trust. It doesn't cost you a penny extra and you can make a big difference on everything from groceries to getaways! ►Start fundraising as you shop online

EASYSEARCH.ORG.UK - Use easysearch as your search engine and each time you search the Shark Trust gets 0.05p! Visit www.thesharktrust.easysearch.org.uk to start raising money today!
►Start using Easysearch
GIVE AS YOU EARN - This enables employees to donate tax free through their pay to any UK charity. Ask your employer if they subscribe to 'Give As You Earn' and start donating to the Shark Trust today.
COMMERCIAL SUPPORTERS - We're grateful to our commercial supporters who donate a part of their sales revenue to fund our work. ►Shop with a Shark Trust Commercial Supporter
Quick Links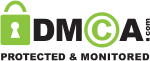 Follow us
You have added an item to your shopping basket.
Your ID and Password were blank. Would you like to create a new account?