CITIZEN SCIENCE
You don't have to be a scientist to be a citizen scientist!
We believe in the power of collective action. Citizen science is a great way to get more people involved in shark conservation and research. And solve the problem of data gaps at the same time.

Research is the first step to conservation. We need to know as much as we can about how a species lives and the impacts they face. This enables us to make well informed decisions that helps to better protect them.

Over the years we've built up some major citizen science projects. Including our flagship project the Great Eggcase Hunt. The power of citizen science is it allows us to collect vast amounts of data. Helping us pinpoint where further scientific study is needed.
---
CURRENT PROJECTS:
GREAT EGGCASE HUNT PROJECT

The Great Eggcase Hunt aims to get as many people as possible hunting for eggcases that have either been washed ashore, or are found by divers and snorkelers underwater.

► Great Eggcase Hunt Project
BASKING SHARK PROJECT

Reaching lengths of up to 12m, Basking Sharks are the largest fish in British waters and the second largest in the world after the Whale Shark (Rhincodon typus). One of only three plankton-feeding shark species, these gentle giants re-appear in our coastal waters each spring and summer.

► Basking Shark Project
ANGLING PROJECT: OFF THE HOOK

Sea-anglers have long been guardians of one of the British Isles' best kept secrets: our seas are home to a remarkable diversity of sharks, skates and rays – with over 70 coastal, pelagic and deep-sea species recorded.

► Angling Project
SIGHTINGS DATABASE

The Shark Trust's Shark Sightings Database was launched in 2008 and is a key resource for shark conservation. The Sightings Database allows individuals and organisations, anywhere in the world, to submit and record their shark sightings online.

► Sightings Database
---
RELATED LINKS:
Find out about our other areas of work:

► Saving Species

► Transforming Fisheries
Quick Links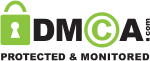 Follow us
You have added an item to your shopping basket.
Your ID and Password were blank. Would you like to create a new account?