The Convention on the Conservation of Migratory Species (CMS)
The Convention on the Conservation of Migratory Species of Wild Animals (CMS) (also known as the Bonn Convention) came into force in 1983 and is an important tool in promoting international cooperation for the protection and management of migratory species.

➤ 2016 CMS MoU Position Statement (pdf)

CMS for Sharks:
A significant number of threatened shark species are migratory. Some of them travel large distances across and around ocean basins and as such require conservation and management measures on a global scale across their entire range.

The global Memorandum of Understanding (MoU) on Sharks aims to achieve and maintain a favourable conservation status for migratory sharks based on the best available scientific information and taking into account the socioeconomic value of these species for the people in various countries.
The cooperation of nations in whose waters these sharks may be found (known as Range States) is imperative. Through the MoU, signatories will be encouraged to develop further conservation measures, or deliver effective implementation of existing measures, with the goal of improving the conservation status of listed species.

Background:
For several years the Shark Trust has worked with a number of conservation organisations advocating for greater protection of threatened sharks under CMS.

Togerther we welcomed the 2010 CMS MoU for the seven shark species listed between 1999 and 2008, participated in the development of the 2012 Conservation Plan to promote MoU objectives, and celebrated the historic listing of 21 additional species (15 rays on Appendix I & II and six sharks on Appendix II) in 2014.
CMS Appendix I - include migratory species threatened with extinction. Signatory states are encouraged to protect these animals, conserve or restore the habitats in which they live, remove obstacles to migration and control other factors that might endanger them. It is prohibited for any Range State to catch these species.
CMS Appendix II - includes migratory species with an unfavourable conservation status or those that would significantly benefit from international co-operation. Range States have to enter into agreements with each other to protect these species.
In 2016 we are pleased to be collaborating with Shark Advocates International, Project Aware, Humane Society International and Defenders of Wildlife. To find out more read our CMS 2016 Position Statement.
---
Related Links:
➤ CMS Sharks MOU Factsheet (pdf)
➤ 2016 CMS Position Statement (pdf)
➤ UK becomes 24th signatory to the CMS MoU on Sharks – Jun 2012
Quick Links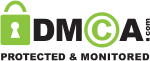 Follow us
You have added an item to your shopping basket.
Your ID and Password were blank. Would you like to create a new account?