WORKING COLLABORATIVELY
Collaboration is at the heart of what we do. It's key to creating positive change for sharks and having a far-reaching impact. Since we began, we've worked closely with partners within and outside of our sector. Together helping to secure a positive future for sharks.

In response to the challenges currently facing shark conservation we've recently turned up the dial on collaboration. A tried and trusted strategy.

We're working within 6 key partnerships involving over 70 organisations. This is how we can achieve a global reach.


Our key collaborations include:
GLOBAL SHARK & RAY INITIATIVE (GSRI) - we've joined forces with leading global partners to form GSRI. A formidable coalition of shark experts all united under one umbrella. Together we're taking action to ensure a positive future for sharks and rays. ► Find out more about GSRI
SHARK LEAGUE FOR ATLANTIC & MEDITERRANEAN – we've joined forces with Shark Advocates International, Project Aware and Ecology Action to form the Shark League. Together we're focusing on safeguarding sharks through Regional Fisheries Management Organisations (RFMOs). ► Find out more about Shark League
EUROPEAN ELASMOBRANCH ASSOCIATION (EEA) – a non-profit umbrella organisation of European organisations. All dedicated to the study and conservation of sharks, skates, rays and chimaeras. The association coordinates regional and international activities of its member organisations. Advancing research, sustainable management, conservation and education of sharks throughout Europe.
---
RELATED LINKS:

► Find out how you can help
Quick Links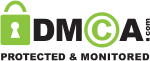 Follow us
You have added an item to your shopping basket.
Your ID and Password were blank. Would you like to create a new account?