COMMERCIAL SUPPORTERS
We're grateful to our ever-growing network of commercial supporters. Who have all pledged to donate a percentage of their sales revenue to help fund our work.
► Interested in becoming a Commercial Supporter? Click here to find out more.

Thank you to the following companies for their continued support:
| | | |
| --- | --- | --- |
| | | blue o two offer a wide range of SCUBA holidays. They specialise in luxury liveaboards. And manage their own award-winning fleet in the Eyptian Red Sea. Blue o two help to raise funds and awareness about the Shark Trust through their sales. |
| | | Blue Ray offers a huge range of bespoke t-shirts, including some great shark designs. Made from high quality heavyweight cotton. They design and print each original t-shirt in house. Blue Ray donates £3 from each sale to the Shark Trust. |
| | | Blue Reef Aquarium has attractions in Hastings, Newquay, Portsmouth and Tynemouth. Designed to inspire a deeper understanding and appreciation of the natural world. Open-top tanks allow close encounters with friendly rays. And spectacular underwater walk-through tunnels offer an incredible way to experience sharks. They promote our work and fundraise for us by selling Shark Trust pin badges. |
| | | Deep Sea Leisure owns and operates two public aquarium visitor attractions. You can visit Deep Sea World in Fife, close to Edinburgh. And Blue Planet Aquarium Blue Planet Aquarium in Ellesmere Port, near Chester. |
| | | Fourth Element design high quality clothing with a simple yet diving oriented style. They've designed their technical range around the principles of performance, innovation and function. |
| | | Honoloulou's sell beautiful jewellery inspired by the sea. Each shark necklace is individually designed and handmade. A whole lot of love goes into creating each one! Honoloulou's donates £1 from selected items to the Shark Trust. |
| | | House of Howson was founded by Central Saint Martins Jewellery graduate, Sarah Howson. And Sarah's distinctive signature style runs through every collection. Each piece of jewellery is designed, made and finished by hand in London. With every online sale they've pledged to donate £5 to the Shark Trust. |
| | | Makowhiteness provide world class knowledge and experience in the field of making high white papers. They've supported the Shark Trust for many years with generous donations. |
| | | Quadrant2Design are exhibition stand designers in Poole. They support the Shark Trust with design services and promotional banner-stands. Director, Chloe Anderton commented: "It's marvellous to help such important work, and we trust that these banner-stands will assist in promoting and spreading the word about the Shark Trust". |
| | | Rocks make delicious organic drinks. Using nothing but the best-quality fruit, sugar and Devonshire Spring water. Their products are completely free from artificial sweeteners, colours or additives. |
| | | ScubaTribe provides an independent review and customer feedback tool tailored to the dive industry. 50% of people consult online reviews before booking anything travel related online. Scubatribe helps businesses to reach these people. |
| | | Selkie Jewellery sells handmade artisan jewellery inspired by the ocean. They've created a special range of hammerhead shark jewellery. And are donating £1 from the sale of each piece to the Shark Trust. |
| | | Steel Shark sells apparel that embodies the rare & resilient nature of sharks. They also raise awareness & contribute toward marine conservation around the globe. Steel Shark clothing donate $1 to the Shark Trust for every t-shirt sold. |
| | | Storm in a Teacup Art creates and sells original hand-painted canvases. Specialising in marine seascapes. They raise awareness about marine conservation and funds for the Shark Trust. For every shark and ray artwork sold they donate 10%. |
| | | teleBIZZ Virtual Receptionist is an award winning contact centre based in Devon, UK. For many years they've volunteered their services to help get our magazine out to members. Saving us much time and money. |
| | | White Space (Wordshark) is a teaching resource used widely in schools. It combines the excitement of computer games with the serious task of learning to read and spell. Wordshark kindly sponsored a print run of our A-Z of sharks and shark anatomy poster for kids. |
Quick Links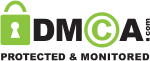 Follow us
You have added an item to your shopping basket.
Your ID and Password were blank. Would you like to create a new account?