COMMERCIAL SUPPORTERS
We're privileged to have a network of commercial supporters, whose valuable donations/gifts contribute towards our conservation and outreach work.

We're looking to partner with individuals, organisations and businesses that can benefit from an association with us, as well as helping us to achieve our goals in safeguarding the future of sharks. Interested? Click here to find out more...

Thank you to all the following companies for their support:
| | | |
| --- | --- | --- |
| | | blue o two offer a wide range of SCUBA holidays, specializing in luxury liveaboards and managing their own award-winning fleet in the Eyptian Red Sea. blue o two help to raise funds and generate awareness of the Shark Trust through their sales. |
| | | Blue Ray offers a huge range of bespoke t-shirts, including some great shark designs. Made from high quality heavyweight cotton, each original t-shirt is designed and printed in house. Blue Ray donates £3 from each sale to the Shark Trust. |
| | | Blue Reef Aquarium is part of an exciting new generation of wildlife attractions designed to inspire deeper understanding and appreciation of the natural world. Open-top tanks allow close encounters with friendly rays while 'hands-on' tide-pools and crashing surf displays recreate the seas' many different aspects. At the heart of the visit giant ocean tanks with spectacular underwater walkthrough tunnels offer unforgettable journeys through exotic coral reefs - home to sharks and shimmering shoals of brightly-coloured fish. |
| | | Deep Sea Leisure owns and operates two public aquarium visitor attractions. Deep Sea World located in Fife, close to Edinburgh and Blue Planet Aquarium located in Ellesmere Port near Chester. |
| | | DIVER is Britain's no.1 diving magazine, outselling all its competitors put together, at bookstalls and by direct subscription. It covers every aspect of the sport, especially in the realms of gear testing and surveys, diving holiday destinations, and advances in technology and techniques. |
| | | Fourth Element provide high quality clothing with a simple yet diving oriented style. Their technical range is designed around the principles of performance, innovation and function. |
| | | Frogfish Photography specialises in Underwater Photography. Nick and Caroline are passionate about marine conservation and hope that their images will inspire people to look after our seas and oceans. Frogfish Photography offer print sales, commercial image use, commission work, tuition, travel and equipment sales. |
| | | Honoloulou's was born from a passion for creativity and a lifelong love of sharks. Each handmade shark necklace is individually designed and handmade, and there's a whole lot of love that goes into creating each one! Honoloulou's donates £1 from selected items to the Shark Trust. |
| | | House of Howson was founded by Central Saint Martins Jewellery graduate, Sarah Howson, and her distinctive signature style runs through every collection. Each piece of jewellery is designed, made and finished by hand in London - with every online sale they have pledged to donate £20 to the Shark Trust. |
| | | Makowhiteness is a company that measures copy and printer paper and publishes a rating to tell consumers how white it is. They are trying to raise the public profile of paper whiteness as it is a very important consideration that is often overlooked when you buy paper. They have also pledged to donate some of their profits to the Shark Trust. |
| | | Oddbins - Knutsford Branch - A high-street alcohol retailer in the UK. |
| | | Quadrant2Design are exhibition stand designers in Poole, and are supporting Shark Trust with design services and promotional banner-stands. Director, Chloe Anderton commented "It's marvellous to help such important work, and we trust that these banner-stands will assist in promoting and spreading the word about the Shark Trust". |
| | | Reef Jewelry have been long term supporters of the Shark Trust and they make fabulous marine themed jewellery. Reef Jewelry's unique life forms are individually designed artistic sculptures created in precious metals and natural stones. |
| | | Rocks make delicious organic drinks using nothing but the best-quality fruit, sugar and Devonshire Spring water. Their products are completely free from artificial sweeteners, colours or additives. |
| | | Scubatogs ethically produce and retail diving t shirts, clothing, jewellery, surfwear, scuba accessories and gifts for divers, freedivers and surfers worldwide. |
| | | ScubaTribe provides an independent review and customer feedback tool tailored to the dive industry. 50% of the online consumers who won't book anything travel related before consulting online reviews, we help our customers to reach these people. |
| | | Selkie Jewellery sell ocean inspired silver jewellery, handcrafted on the south coast of England. They have created a range of hammerhead shark jewellery and will be donating £1 from the sale of each of these pieces to the Shark Trust. |
| | | Storm in a Teacup Art creates hand-painted acrylic artwork, specialising in marine seascapes. Storm in a Teacup Art aims to raise awareness of marine conservation and help to raise funds for the Shark Trust by donating 10% of sales of all shark and ray artwork. |
| | | teleBIZZ Virtual Receptionist is an award winning contact centre based in Devon, UK. Their team have experience working with both large corporate clients, as well as hundreds of SMEs and sole traders, all of whom look for a professional service, but with the same common business values. They operate from purpose built offices that provides the hub for their contact centre, mailing house, fulfilment services and IT development team. |
| | | White Space (Wordshark) develop innovative, stimulating and flexible computer programs which assist the memory in the acquisition of literacy and numeracy both with and without the use of specialist teaching support - in particular to address the perceptual and conceptual difficulties likely to be found in dyslexia. |
| | | Wild Nature Press - Patron of the Shark Trust, Marc Dando, is offering the book Sharks of the World at the discounted price of £39.99 to all UK Shark Trust supporters. For every book sold the Trust receives a £2 donation. If you would like to take advantage of this offer visit www.wildnaturepress.com and enter the promotional code ST13. |
Quick Links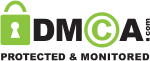 Follow us
You have added an item to your shopping basket.
Your ID and Password were blank. Would you like to create a new account?