Common/Flapper Skate Distribution
Now found mostly in northern Scotland and the north of Ireland, the range of the Common Skate is massively diminished. Once common around the entire British coastline, unsustainable levels of fishing throughout the 19th and 20th centuries decimated the species, with only a few strongholds now remaining.

Today the Common Skate is a Prohibited Species in commerical fisheries - with no targeting, retaining, transhipping or landing of the skate permitted. The Common Skate is also a key marine species in the UK Biodiversity Action Plan (UK BAP), with management plans in place to encourage expansion of both range and population.
If you're lucky enough to be exploring the coastline of Orkney, Caithness or the north of Ireland, keep an eye out - with an approximate capsule length of 215mm, and a 'woody' appearance when dried out, Common Skate eggcases are very distinctive and often unmissable. This species is the world's largest skate - if you find an eggcase anywhere in the UK or Ireland, we'd love to hear about it.
Read the Shark Trust's Common Skate ID Guide to discover more about the biology and conservation of the Common Skate.

Distribution of Common/Flapper Skate Eggcases:
Species verified (photo or specimen seen by the Shark Trust)
Species not verified
Underwater eggcase
---
Student Projects

If you wish to use any of the Great Eggcase Hunt results displayed here for a student project, please contact the office with a brief summary of the project along with details of what information you would like to use. Please note that we cannot release the entire raw dataset.
---
Quick Links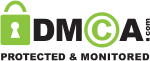 Follow us
You have added an item to your shopping basket.
Your ID and Password were blank. Would you like to create a new account?