Conduct an Eggcase Hunt
Here are a few more suggestions about how to conduct your hunt…
The Chance Find 

You may simply be out walking your dog on your local beach when you discover an eggcase purely by random chance – fantastic! Make a record of it following the guidelines below and report it to us so we can add your find to our growing database.

The Scientific Approach

If you are looking to make your hunt slightly more scientific then why not take it one step further and follow one of these protocols instead:

Simple Science

Set out a timed walk. For example, walk along the strandline (the area where things are washed up after a high tide) for approximately 200 metres for 20 minutes and see how many eggcases you can find along the way in your set time period.

Beach Survey

You could even take the time to walk the length of the beach (or between two landmarks if you are on a very long beach) along the lower strandline and then return along the higher strandline, recording as you go.

If you have any other methods that have worked well for you in the past and could benefit others then please be sure to let us know.

Once you have found an eggcase you can use our Eggcase ID Guide to identify which species you have found. They are much easier to identify once they have been soaked, so put them in water (tap water is fine) for a couple of hours and see how they rehydrate back to their original, pliable state.
➤ Download Eggcase ID Guide (pdf)
➤ Download ID Key (pdf) to help you identify your eggcase.
➤ Record your eggcase/s

Remember to take photographs to send to us with your submission so we can verify identification.
Quick Links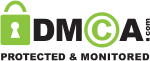 Follow us
You have added an item to your shopping basket.
Your ID and Password were blank. Would you like to create a new account?