CORE SPONSORS
Core Sponsors can make a huge difference to our work by helping to cover operational costs. This provides the stability we need to work on longer-term projects. And to get new projects, that don't have grant funding, off the ground.
We're looking to partner with individuals, organisations and businesses who share our vision. Interested in working with us? Click here to find out more.

In 2017, we were delighted to secure the support of Sonardyne. Their valuable contribution has made a big difference to our finances this year.
---
Founded in 1972, Sonardyne is a UK privately owned marine technology company specialising in the design and manufacture of underwater positioning, navigation, communication and imaging equipment.
Applications for Sonardyne's products are found within a wide range of commercial, civil, naval and ocean scientific arenas; everything from surveying routes for the energy industry, searching for aircraft black boxes, detecting tsunami waves, protecting ports and harbours from underwater intruders, tracking divers during habitat surveys and communicating with underwater robots as they go about their work.
Sonardyne's headquarters are in North Hampshire which is where the majority of its 250 employees staff are based. The company also has offices in Aberdeen, Houston, Singapore, Rio das Ostras (Brazil) and here in Plymouth, each providing local support technical support to its customers, equipment servicing and training.
As a marine instrumentation company, Sonardyne is keen to support marine ecosystem conservation through financial, and where appropriate, technical support. The company is also keen to see changes in international fishing legislation to control wasteful practices. By supporting us, their hope is that other companies in the industries in which they operate will become aware of the threats faced by sharks and rays and actively get involved with helping to protect declining populations.
Quick Links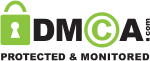 Follow us
You have added an item to your shopping basket.
Your ID and Password were blank. Would you like to create a new account?