CORPORATE GIVING
You can make a donation today to support our work…and it doesn't have to be cash.
We've established a Corporate Giving partnership with BBX – one of the world's largest business communities. This allows us to accept and trade donations of goods, products and services from your business.
---

HOW DOES IT WORK?
You make a donation pledge (e.g. 4 hours of billed time)
We pass your pledge to BBX. They trade the pledge through their business community
They issue a voucher to the buyer which can be redeemed for your product or service
They credit our account with BBX Credits
We spend our credits on business services to offset our overheads
We have more money to spend on our projects
---

WHAT CAN BE DONATED?
Almost anything. The beauty of the large BBX network is that it creates a market for most things. The adage is that if you can invoice for it, you can trade it. Hotel rooms, meals, billable hours, t-shirts, equipment…the list goes on and on. If you're sitting on stock that you can't move, give it a try.

---

THE BENEFITS FOR YOU:
The trade introduces you to new customers
You can donate surplus resource
The donation contributes to your CSR as a business
The donation is recognised as "cash equivalent" and therefore tax-deductible
---

HOW DO WE GET STARTED?

Contact us and we'll phone you to discuss your pledge.
---

CAN WE DONATE MONEY?

Of course, cash is always very welcome, you can make a donation here. We'll send you a thank you letter so you can keep a record for your tax return.

For larger donations, you might consider becoming a Corporate Patron.
Quick Links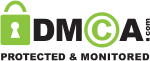 Follow us
You have added an item to your shopping basket.
Your ID and Password were blank. Would you like to create a new account?