YOUR BUSINESS
Partner with us so your business can help us increase our impact.
Shark conservation is a global problem and needs global solutions. We reflect this in our portfolio of projects and campaigns. Based in the UK, we represent a membership from around the world! We also have a large and ever-growing number of followers.
To make sure we're a good fit for you or your business click here to find out more about our work. If you're keen to partner with us take a look at our opportunities below.
---
CORPORATE PARTNERSHIP OPPORTUNITIES:
With your help we'll be able to maximise funding for vital projects.
COMMERCIAL SUPPORTERS - Pledge to donate a percentage of your sales to the Shark Trust and become a commercial supporter. We'll promote your business on our Commercial Supporters web page. This includes a short description of your business, your logo and a link to your website. We'll also give you the Shark Trust's 'in aid of' logo so you can promote our partnership on your website.

CORPORATE GIVING – Donations to the Shark Trust show your dedication to CSR and are tax-deductible. Cash donations are always welcome but there is another way. By partnering with BBX business community, we can accept donations of goods, products or services. We can trade these for credits that offset our costs. You get to connect with new customers.

PROJECT SPONSORSHIP - Are there any projects or activities you're keen to support? We'd love to discuss how we can help you best align your brand to our work. Sponsorship gets your brand seen along with ours. It shows an audience of passionate shark supporters that you care about shark conservation. As a project sponsor you'll be able to take advantage of our growing profile. We'll also promote you on our website, social media platforms and at events. As well as in visitor attractions at varying scales.

CORPORATE PATRONS - Become a Shark Trust Corporate Patron and work with us towards a better future for sharks. Patrons provide an annual donation and use their networks to extend our reach. We'll promote your business on social media, in our e-newsletter, and at conferences and events. We'll also provide you with a special logo to promote your connection with the Trust. Donations from our Corporate Patrons help to cover our operational costs. This provides the stability we need to work on longer-term projects and plan ahead.
► For more information download our Corporate Partnership guide (pdf)
Interested in working with us? We're excited to discuss how we can align your brand with our sector-leading conservation work. Contact us using the form below and we'll be in touch.
Quick Links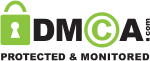 Follow us
You have added an item to your shopping basket.
Your ID and Password were blank. Would you like to create a new account?