Community Plan of Action for Sharks (CPOA)
In 1999, governments of the United Nations responded to the growing concern over declining shark populations, adopting an International Plan of Action for Sharks (including sharks, skates, rays & chimaeras). The aim of this plan is to improve shark conservation for UN waters and fishing regions.

After years of campaigning by the Shark Trust and other members of the Shark Alliance, Europe's threatened sharks were also thrown a lifeline. On the 23rd April 2009, the European Council announced their Community Plan of Action for Sharks. The Plan aims to improve information on shark fisheries, biology and trade, stop overfishing, and prevent "finning" (slicing off a shark's fins and discarding the body at sea).

Public support strongly added to this victory for sharks. In February 2009, members of the Shark Alliance presented European Shark Week 2008 petitions to their countries Fisheries Minister to show your support for the implementation of a strong EU Plan of Action for shark conservation. The Shark Trust also presented their petitions to UK Minister for Fisheries Huw Irranca-Davies and the Scottish Cabinet Secretary for Rural Affairs Richard Lochhead.

In April 2009, the Shark Trust joined fellow Shark Alliance members in Brussels to mark the release of the European Commission's long awaited Community Plan of Action for Sharks. Although formally adopted in April 2009 the CPOA for Sharks still requires implementation.
Current Status of the CPOA:
Since the launch of the CPOA, the review of the EU Shark Finning Legislation has been a priority action. However, in June 2013 conservationists were finally able to celebrate as loopholes that made the EU Finning Ban one of the weakest legislations in the world, were closed. All EU vessels worldwide are now required to land sharks with their fins naturally attached, ensuring the ban can be easily enforced. Find out more.

The Shark Trust continues to meet with the UK Governments to encourage implementation of other aspects of the CPOA-Sharks such as improved species specific recording, protection for vulnerable species (domestic and international), adherence to scientific advice and wider awareness.

---
Related Links:
Quick Links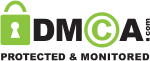 Follow us
You have added an item to your shopping basket.
Your ID and Password were blank. Would you like to create a new account?