Creels and Pots
Creels and pots are used throughout the UK primarily for the capture of crabs, lobsters, crayfish, Nephrops, shrimps and cuttlefish. Size, shape and construction differ depending on the target species and local practices. In general they tend to have one or more 'funnel' entrances designed to be easy for the animal to enter but difficult to escape. Most traps are baited and set on the seabed singly (attached to a rope with a marker buoy), or in strings with a marker buoy at each end. Creels and pots are generally lifted using hauler winches, usually each day, although some will be lifted every few days.

This fishing method has a low environmental impact, as bycatch (non-target species or undersized target species) can be released alive. Mesh size in the trap can also be used to permit the escape of smaller sized individuals. However, lost pots and creels can continue to 'ghost fish'. In UK waters there have been cases of larger animals – including Basking Sharks – becoming entangled in creel/pot ropes.
---
Related Links:

➤ Fisheries and Aquaculture Organisation (FAO) website
Quick Links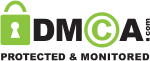 Follow us
You have added an item to your shopping basket.
Your ID and Password were blank. Would you like to create a new account?