Cuckoo Ray Eggcase
Latin Name: Leucoraja naevus
Capsule:
Very smooth and relatively delicate compared to other species. Widest across its 'waist'. Both sides convex. Very similar texture to the Spotted Ray capsule.

Capsule Size: Approximately 50-70mm long x 30-50mm wide excluding horns (when soaked).

Horns (when present):
Top pair of horns very long, longer than the length of the capsule. Frequently curl across one another.
Top pair of horns notably wide at their base (c. 5-7 mm), but rapidly taper to thin points.
Bottom pair of horns short, no longer than the length of the capsule.
Bottom pair of horns tend to curl in towards one another, but do not meet.
Very similar to the bottom pair of horns on the Spotted Ray.
Lateral keels: None.

Fields:
No field present between bottom pair of horns. If present and undamaged, the field between top pair of horns is deep, and markedly convex.

Characteristic features:
Could potentially be confused with the Spotted Ray as the capsule is the same texture and size. However, the absence of a 'bobsleigh' posture and the exceptionally long pair of horns at the top of the capsule will instantly identify them as eggcases of the Cuckoo Ray.

Similar Eggcases: Spotted Ray (Raja montagui).

This is a deep water species and eggcase findings are rare. If you think you've found this eggcase, please submit your record with a photograph for verification.
Quick Links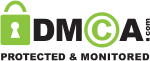 Follow us
You have added an item to your shopping basket.
Your ID and Password were blank. Would you like to create a new account?