DONATE TO THE SHARK TRUST
Your support and faith in our work means a lot. As a small charity we keep our admin costs low, so your donation has the greatest impact. But do tell us if there's a specific project or piece of work you'd like to support, using the 'What prompted you to donate today?' field below.
Large or small, donations make a big difference to our work. While grants and foundations fund a lot of our short-term projects. Your support gives us the stability we need to work on longer-term projects. We believe in full transparency, so if you'd like to find out more about how we're funded, click here.
If you have a website account please log in above and your personal details will automatically be entered into the form below, saving you time.
Quick Links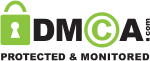 Follow us
You have added an item to your shopping basket.
Your ID and Password were blank. Would you like to create a new account?