Early Day Motion (EDM)
In 2003 the EU adopted shark finning regulation (EC) No: 1185/2003 which prohibited shark finning (removal of a shark's fins and discarding the body at sea). However, up until 2009, the UK remained one of five EU Member States that issued Special Fishing Permits (SFPs) which still permitted the removal of shark fins at sea under a complicated fin:carcass ratio - this loophole allowed the fins to be landed separately from the shark carcasses. Consequently UK vessels landed over 80 tonnes of shark fin per year.
In October 2009 the Shark Trust achieved another major campaign victory as the UK announced their decision to lead in the battle against shark finning with a complete ban on the removal of shark fins at sea - requiring that all UK vessels worldwide land sharks with their Fins Naturally Attached (FNA). Requiring that shark fins remain attached to shark bodies through landing is widely acknowledged as the most reliable means for implementing finning bans. This method can also yield valuable species-specific catch data as sharks are harder to identify to species level once their fins have been removed.
---
Tabled by Martin Horwood, Shadow Environment Minister for the Liberal Democrats and co-sponsored by Richard Benyon (Conservative) and Russell Brown (Labour), the Shark Trust secured support for the Early Day Motion (EDM) below, asking the UK government to cease the provision of SFP and to support the rapid implementation of the Community Plan of Action for Sharks (CPOA).

EDM No: 1195 on Shark Finning:



That this House notes that over 70% of UK sharks, skates and rays are categorised by IUCN as Threatened or Near Threatened with extinction, and the recent publication of the European Community Plan of Action for Sharks, and the context of EU legislation prohibiting the removal of shark fins at sea ((EC) No: 1185/2003); believes the UK Government should build on the foundation of previous shark conservation actions and lead the way in Europe as a champion of shark conservation, promptly implementing effective shark conservation and management measures; further believes that, on no occasion should the UK government approve any derogation from the shark finning legislation in order to allow UK-registered vessels to remove shark fins at sea; further urges the Government to lead the way in Europe by ceasing provision of special permits to remove shark fins at sea, thus enforcing the original intention of the shark finning legislation, and supporting improved shark fisheries monitoring, management and conservation measures.
Quick Links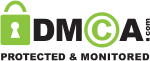 Follow us
You have added an item to your shopping basket.
Your ID and Password were blank. Would you like to create a new account?