Eggcase Hunting
Skates and some species of shark lay eggs all year round so eggcases can be found throughout the year. The best time to look, however, is after stormy weather when lots of seaweed and debris has been thrown up on the beach.
Eggcases are often found in amongst seaweed on the strandline, so keep your eyes peeled – they can be difficult to spot at first. When poking around in the seaweed be sure to use a stick or your shoe to turn the weed over as there can sometimes be nasty surprises hidden underneath.

When eggcases are empty and dry out, they are very light and the wind can blow them up the beach. The back of the beach, along cliffs or dunes and in cracks and crevices can often be fruitful locations to search.

Once you have found an eggcase you can use our Eggcase ID Guide to identify which species you have found. Sometimes they are easier to identify once they have been soaked - put them in water (tap water is fine) for a couple of hours and see how they have rehydrated.

Record your eggcases online - please attach a photo against a scale (ruler/2p coin), as it's important that we can verify your records.

If you're unsure of what you have found you can always email us a picture or send your eggcases to the Shark Trust office, so we can help you identify the species before you submit it.

Important:

Please remember to record the location, date and any other relevant information (such as if there has recently been a storm) before you leave the beach. For long beaches, please let us know which end of the beach you were hunting so we can pin point where your eggcase was found more accurately. A beach name or a local town name are very useful, however it would be great if you can provide an accurate location using a grid reference from an Ordnance Survey map. If you're feeling technologically advanced, an exact GPS location from a Sat Nav or smart phone would be fantastic.

Safety Tips:

If you're organising an event or plan on hunting for a while, make a note of the tide times before you begin – the tide can come in quickly and we don't want anyone getting stranded!

Finally be sure to respect the wildlife and habitats on the beach. Avoid disturbing creatures where possible and remember not to take any live specimens home with you.
Quick Links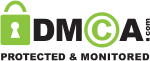 Follow us
You have added an item to your shopping basket.
Your ID and Password were blank. Would you like to create a new account?