Eggcases International
Eggcases around the World!
Eggcase hunting has taken off in a big way! The Great Eggcase Hunt began in 2003 by asking for eggcases to be reported from the British coastline, but we've now had reports from around Europe (including Spain, Italy, Malta and Denmark) and even further afield - such as Angola, Australia, Israel, South Africa and the USA.

The Shark Trust is pleased to have collaborated with the Dutch Shark Society to develop the Dutch Great Eggcase Hunt (De Grote Eikapsel Jacht), which was launched in April 2015 and is currently developing the Portuguese Great Eggcase Hunt (A Grande Caça aos Ovos) in association with APECE. Sister projects have previously been established in France with Programme CapOeRa from APECS and in Ireland with Purse Search from Marine Dimensions.

If you think that the variation of shapes and sizes of eggcases found in British waters is amazing, just have a look at some of these specimens sent to us from further afield:

➤ Angola

➤ Australia

➤ South Africa

➤ USA & Canda (Atlantic & Pacific coasts)

If you have any eggcases from around the world we would love to see them! Please contact us so we can showcase them here and add this information to our ever growing database, which will help us to better understand distributions of egglaying Chondrichthyans.
Quick Links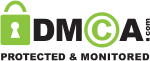 Follow us
You have added an item to your shopping basket.
Your ID and Password were blank. Would you like to create a new account?