EU Shark Finning Ban - Implementation of Fins Naturally Attached (FNA)
The EU Finning Ban was finally strengthened in June 2013 - all EU vessels worldwide are now required to land sharks with their Fins Naturally Attached (FNA), marking a major campaign victory for conservationists around Europe.

The Shark Trust has been campaigning to stop shark finning (the wasteful practice of removing the fins of a shark and discarding the body at sea) since 2001 and was heavily involved in the adoption of the EU Finning Ban in 2003. Despite the ban, weak legislation and ineffective enforcement undermined the regulation, which may have been exploited by commercial fisheries.

Under the 2003 EU Finning Ban, Member States were able to issue Special Fishing Permits (SFPs) to their vessels allowing them to remove shark fins at sea in accordance with a complicated fin:carcass ratio. This ratio was intended to ensure fins and carcasses were landed in proper proportion. However, the proportion of fins that could be landed by EU vessels was, in our opinion, too excessive. This meant that potentially more fins could be landed per carcass, than recommended by the IUCN, and finning may have taken place undetected. Enforcement of ratios was further complicated by the ability of vessels to land fins and carcasses in separate locations.

In 2006, the Shark Trust became a founder member of the Shark Alliance, a coalition of non-governmental organisations dedicated to restoring and conserving shark populations by improving European fishing policy. The Trust co-ordinated UK activities for European Shark Week – an annual Shark Alliance event that united supporters across Europe, spread awareness about shark conservation and encouraged supporters to add their voice to campaigns aimed at securing the future health of shark populations.

Following persistent lobbying by the Shark Trust and supporters, UK Fisheries Ministers announced their decision to end the provision of Special Fishing Permits in 2009, banning the removal of shark fins at sea on all UK vessels worldwide. As of 2010, Spain and Portugal were the only Member States who still issued Special Fishing Permits.
In 2010, four MEP's launched a Written Declaration calling on the Commission to propose an end to the removal of shark fins at sea. This was supported by 423 MEP's and adopted as a Resolution of Parliament. A proposal to amend the regulation so that all sharks had to be landed with their 'fins naturally attached' received huge support from the public, scientists and MEP's.
In 2012 the European Parliament Environment Committee voted in support of the Commission's proposal. Then in June 2013, despite strong opposition from Spain and Portugal, fins naturally attached was finally adopted by the European Council of Ministers.

Thank you and congratulations to everyone who supported this campaign. It's taken over ten years but perseverance has finally paid off!

The Shark Trust continues to work with governments, industry and Regional Fisheries Management Organisations (RFMOs) to tighten shark finning regulations and ensure compliance, whilst promoting the unsustainable nature of the fin trade.
➤ Stronger Shark Finning Ban Clears Final Hurdle in EU - 06 Jun 2013
---
Related Links:
➤ Community Plan of Action for Sharks
Quick Links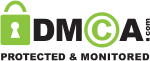 Follow us
You have added an item to your shopping basket.
Your ID and Password were blank. Would you like to create a new account?