European Policy

The Shark Trust has been engaged with Europe since its foundation in 1997, however, the formation of the Shark Alliance campaign in 2006 has enabled the Trust to be more directly involved in advocacy and lobbying activities within the European Parliament and Commission.
The Trust has advocated for the adoption of appropriate catch limits for sharks; from the initial, albeit ineffective, limits for Spiny Dogfish and then skates and rays in the North Sea, to today's scenario where zero Total Allowable Catches (TACs) and bycatch restrictions are in place for Porbeagle, Spiny Dogfish and Deepwater Sharks and landing prohibitions apply to a further seven species. However, zero TACs do not equate to zero catch and the Shark Trust currently engages in projects with scientists and the fishing industry to develop appropriate and practical bycatch mitigation measures.

In 2006 the Shark Trust became a founder member of the Shark Alliance campaign which aimed to secure a European Community Plan of Action (CPOA) for sharks in line with the 1999 resolution by the UN Food and Agriculture Organisation (FAO). The CPOA would enable the delivery of a suite of shark conservation and management measures, with the review of the EU shark finning regulation listed as a priority action.

After an intensive campaign involving Shark Alliance colleagues across Europe, the CPOA was adopted in 2009, and the European Commission launched the consultation for the review of the EU shark finning regulation later that year.

In 2009 the Shark Trust secured a prohibition on the allocation of Special Fishing Permits which allowed the removal of shark fins at sea on all UK vessels worldwide - find out more.

In 2013, the European Council of Ministers took the final step toward strengthening the EU ban on shark finning by formally adopting the fins naturally attached landings policy, marking a major campaign victory for conservationists across Europe.
Quick Links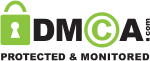 Follow us
You have added an item to your shopping basket.
Your ID and Password were blank. Would you like to create a new account?