European Shark Week

European Shark Week provided an opportunity for shark supporters across Europe to unite, raise awareness about shark conservation, take part in shark-related activities, and add their voice to campaigns aimed at securing the future health of shark populations.
The event was organised by members of the Shark Alliance campaign, with the Shark Trust coordinating activities in the UK. It began in 2007 and took place annually every October until 2011, when the campaign became focused on the European Parliament.

The Shark Alliance was formed in 2006 with the aim of securing an EU Plan of Action for Sharks and closing loopholes in the EU finning ban, which was adopted in 2003. Although this has now been achieved we hope the momentum of European Shark Week will live on within Member States as we work towards full implementation of the Community Plan of Action for Sharks (CPOA ).
European Shark Week timeline:
In 2007, the first European Shark Week took place. Members of the Shark Alliance united to put pressure on the EU Commission to create the CPOA they had committed to adopt in 2001.
In 2008, 10946 supporters signed a petition, calling on European fisheries and environment ministers to promote and implement a strong CPOA for the conservation of valuable yet vulnerable sharks.

In 2009 the CPOA set the stage for sweeping improvements in shark policies, starting with a review of the EU Finning Ban. 12353 supporters also signed a petition to urge Spain to end its opposition to strengthening the EU Finning Ban.

In 2010, four MEP's launched a Written Declaration, calling on the Commission to propose an end to the removal of shark fins at sea. This was supported by 423 MEP's and was adopted as a Resolution of Parliament.
In 2011 a proposal to amend the regulation so that all sharks are landed with 'fins naturally attached', received huge support from the public, scientists and MEP's. 165,000 EU citizens signed a petition demonstrating their support.

In 2012 the European Parliament Environment Committee voted in support of the Commission's proposal.
In June 2013, despite strong opposition from Spain and Portugal, fins naturally attached was finally adopted by the European Council of Ministers, resulting in the end of the Shark Alliance's six year campaign.
Many thanks to everyone involved, who made this campaign victory possible!
---
Related Links:
➤ Community Plan of Action for Sharks
Quick Links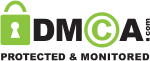 Follow us
You have added an item to your shopping basket.
Your ID and Password were blank. Would you like to create a new account?