European Shark Week 2008
European Shark Week 2008 took place from 11-19 October 2008.

During this week, aquariums, dive clubs and other organisations helped host more than 79 events and over 230 activities in ten European countries and collected more than 100,000 signatures, with nearly 20,000 of these from the UK.

Events included, face painting, shark collages, big art attacks, eggcase hunts and shark quizzes! Participants around Europe also demonstrated their support by photographing themselves with the European Shark Week Shark Fin.

10946 supporters signed the petition, calling on European fisheries and environment ministers to promote and implement a strong European Union Plan of Action for the conservation of our valuable yet vulnerable sharks. The Shark Trust presented all UK petitions to UK Minister for Fisheries Huw Irranca-Davies and Scotland Cabinet Secretary for Rural Affairs Richard Lochhead, who expressed strong support for a Community Plan of Action for Sharks and particular intent to see improvements to the shark finning regulation.

Thank you to everyone who joined the campaign, signed the petition, and recruited friends to take action!

2008 was truly pivotal for European shark policy; public support added a great weight to the Government's decision to throw Europe's threatened sharks a lifeline in 2009. On the 23rd April 2009, the European Council announced their conclusions and priority actions regarding the Community Plan of Action for Sharks.
---
Related Links:
➤ Community Plan of Action for Sharks
Quick Links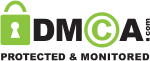 Follow us
You have added an item to your shopping basket.
Your ID and Password were blank. Would you like to create a new account?