European Shark Week 2010
It's time to strengthen the finning ban
For the fourth year in a row, European Shark Week saw many aquariums and passionate individuals, throughout the UK and the rest of Europe, unite to raise shark awareness and make their voice count.

An action packed week of activities and fundraising events took place from the 9–17 October. The week was celebrated with graffiti shark art, sand sculpting competitions and encounters of the virtual kind, as shark enthusiasts were given the opportunity to dive with a Great White Shark in the world's first interactive dive cage. Supporters took part in a shark trail to help Bruce the shark find his friends and participated in a variety of shark workshops, shark talks, art classes, quizzes, competitions and so much more.

As well as raising awareness about shark conservation the campaign also involved targeting Members of the European Parliament (MEPs). In September 2010, four MEPs launched a 'Written Declaration' calling on the Commission to deliver a proposal to completely prohibit the removal of shark fins on-board vessels. The aim of European Shark Week 2010 was to ensure a majority of MEPs signed this declaration in support of strengthening the EU Finning Ban, which we're very happy to announce was achieved.

The Written Declaration was adopted by the Plenary of the European Parliament. Endorsed as a Resolution of the Parliament, it was then forwarded to the European Commission, who launched a public consultation on options for amending the regulation, including a ban on at-sea fin removal. To find out more, click here.

Thank you to all of you who made your voice count - your support has helped to win another victory for shark conservation.
---
Related Links:
➤ Community Plan of Action for Sharks
Quick Links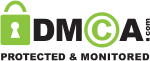 Follow us
You have added an item to your shopping basket.
Your ID and Password were blank. Would you like to create a new account?