Cycle from London to Paris for Sharks
20-23 Jul 2017
LONDON// Join us on the ultimate London To Paris Tour de France Cycle challenge that will see you riding into Paris 24 hours before the Tour arrives. Enjoy a night in Paris before going on to watch the Tour race in on their last day and those famous laps on the Champs Elysees. This grand 280 mile route from London (Greenwich) to Central Paris is a classic, with a carefully thought out route, utilising a mixture of good fast direct roads, and small country back roads. We have taken time to consider our routes in and out of London and Paris to make them as enjoyable and pain free as possible! Ride from one exciting European capital to another—in just four days!
We've partnered with the organisers and we are offering FREE event entry in return for a minimum fundraising pledge of £1400 for the Shark Trust.
To make fundraising for us even easier, we're using Everyday Hero to give you the ability to create your own online fundraising page.
In just minutes you can build and customise your page, then start sharing the link with your friends, family and colleagues and asking them to make a donation. Every donation is then recorded on your fundraising page along with a message of support from your donors. So what are you waiting for? Create your own online fundraising page today!

► Find out more
Quick Links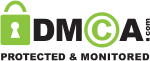 Follow us
You have added an item to your shopping basket.
Your ID and Password were blank. Would you like to create a new account?