Manchester Half Marathon for Sharks
15 Oct 2017
MANCHESTER// The Manchester Half Marathon is an ideal event to challenge yourself to #DoSomeFin for sharks and rays. We've partnered with the organisers and we are offering FREE race entry in return for a pledge to raise at least £150 for the Shark Trust.
To make fundraising for us even easier, we're using Everyday Hero to give you the ability to create your own online fundraising page.
In just minutes you can build and customise your page, then start sharing the link with your friends, family and colleagues and asking them to make a donation. Every donation is then recorded on your fundraising page along with a message of support from your donors. So what are you waiting for? Create your own online fundraising page today!
Quick Links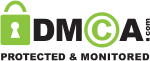 Follow us
You have added an item to your shopping basket.
Your ID and Password were blank. Would you like to create a new account?