Fins Naturally Attached (FNA)
Today many shark populations are experiencing a downward spiral due to increasing fishing pressure and demand for shark fins. However due to the covert nature of the fin trade, fins originating from illegal, unreported or unregulated (IUU) fisheries means that we have likely underestimated the effect on global shark populations.

The Shark Trust believes Fins Naturally Attached (FNA) is the only route to securing an enforceable ban on shark finning activities, whilst enabling the collection of species-specific management data. The potential challenge of handling sharks with FNA is an issue raised by the commercial industry, which deem it potentially dangerous to have frozen sharks with fins jutting out from their carcasses. A solution to this would be to partially cut fins and fold them against the carcass, creating a more manageable unit for fishers to handle.




The key part of any regulation is the ease of which it can be enforced, and with FNA non-compliance is evident – any fin removed from a carcass whilst at sea would be illegal.

The Shark Trust will continue to campaign within the Regional Fisheries Management Organisations (RFMOs) for the adoption of FNA as the basis of wider sustainable shark management measures.
➤ Join the campaign and stop the unsustainable trade in shark fins.
Quick Links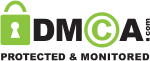 Follow us
You have added an item to your shopping basket.
Your ID and Password were blank. Would you like to create a new account?