COMMERCIAL FISHERIES ADVISORIES
In conjunction with Defra, the Shark Trust has released 27 Commercial Fisheries Advisories to assist the commercial fishing industry and fisheries management agencies through the provision of rapid access to the legislative status of sharks, skates and rays in UK, EU and international waters.
All Advisories can be downloaded below. To accompany these you may also find our Shark, Skate & Ray ID Guides useful.
➤ Download the Commercial Fisheries Advisory Poster for 2017 (pdf)
---
PLEASE NOTE:

1. TACs and restrictions for some species may have changed since 2016.
2. These Advisories are intended to assist commercial fishermen and fisheries management agencies only.
3. Recreational anglers should be aware of the following information:
Restrictions are in place regarding the landing of Tope in England, Scotland and Wales.

In English and Welsh waters, Angelsharks, Basking Sharks and White Skate are legally protected out to 12 nautical miles under the Wildlife and Countryside Act 1981.

Anglers in Scottish waters should also be aware of landing restrictions for an additional 21 shark, skate and ray species – see the Scottish Sharks, Skates and Rays Sea Angling Advisory.
► Download / view all Sea Angling Advisories
4. Fishmarkets and seafood retailers should be aware that Porbeagle Shark (Lamna nasus) is now listed under Appendix II of the Convention on International Trade in Endangered Species (CITES). This means the import of Porbeagle Shark into the UK must be accompanied by an appropriate permit. For more information please contact your relevant fisheries management organisation.
5. Legislation was correct as of February 2017. As TACs and quotas are met or altered, some Advisories may be subject to change – the Shark Trust will issue updates when they arise.
---
BEST PRACTICE GUIDES:
---
SHARKS:
---
SKATES & RAYS:
Quick Links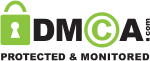 Follow us
You have added an item to your shopping basket.
Your ID and Password were blank. Would you like to create a new account?