FUNDRAISING FOR SHARKS


Fundraising is a fantastic way to contribute to our cause - raising vital funds and sharing your passion for sharks. So, if you're mad about sharks, love a challenge and want to #DoSomefin fun let's get started!
---
JOIN ONE OF OUR SELECTED EVENTS
We've selected events around the UK and across the year. Sign up and join one of these events and we'll:
Help support your fundraising journey, through contact with one key person, offering support, advice and guidance.
Provide you with a bespoke fundraising page
Send you one of our Shark Trust T-shirts to wear on the day, showing your love for sharks!
► Interested? We'd love to hear from you. Get in touch to find out more at fundraising@sharktrust.org

---
CHOOSE YOUR OWN EVENT
If you'd prefer to take part in another organised event on behalf of the Shark Trust, go for it! You can set up a bespoke fundraising page with Charity Checkout - Click Here.
If you raise over £100 through your fundraising page for a sports event, we'll be happy to send you a free 2018 running vest for the big day.
---
DO SOMETHING DIFFERENT
Want to organise your own event? We know organising and preparing for an event can be a challenge in itself. Let alone any training involved and the taking part! Especially if you're new to fundraising. So, to help you get started we've created our Fundraiser's Guide. Packed with fun ideas and handy tips. Fancy organising a cake stall, running a 10K or taking part in the gruelling Tough Mudder Mud Run? Download our Fundraiser's Guide below for all the information you'll need.
To easily promote your event and collect donations online we recommend using:
►Click on the links above to visit the website. Then follow the instructions to create your fundraising page.
---
GET IN TOUCH
Let us know about your event so we can promote you on social media.

If you get stuck at any point or have any questions drop us an email and we'll do our best to help.

We'd love to hear how it all went! A photo of yourself fundraising and a few words for our website would be fantastic. Your experience and reasons for supporting our work could also inspire someone else to fundraise too.
---
FUNDRAISER'S WALL OF FAME:
The boundless energy and stamina of our supporters never ceases to amaze us! We're so grateful for all your support.
A special thank you to our most recent fundraisers:
Two high school students from Shepherd's Hill Academy raised £55 as part of an economics class.

William, Felix and Harry held a bake sale after reading an article in First News about the threat to sharks and the work we do. They raised a total of £96.26.

Jed Sharmel donated £50 because he loves sharks.

Mrs Du Preez made a £100 donation.

Eva, Nikki, Emily B, Emily M and Hermione ('Animal Rescue Club') held a cake sale raising £100.

Regular Shark Trust fundraiser, Gracie, raised another £140.

Andreas Weerasooriya donated £50 because he wants his daughter to grow up in a world where we still have sharks.

Judith Peacock donated £30.

Mary Sanche donated £44.40 raised from the sale of a painting.

Adrain Boddice donated £20.

Liz Phebey donated £50.

Brooke Clifton raised £100 by asking for donations instead of gifts for her 8th birthday.

Caleb Entwistle (aged 6) raised £600 by running the Scottish Borders Ultra Marathon - that's 38 miles in total! He broke this up into smaller runs over October. Caleb loves sharks and would like to work with them when he grows up.
Melanie Coath donated £45 on behalf of her 4 year old who loves sharks so much that instead of party bags they asked for donations.

Klaire Jamin made a donation of £45.

Nichola Cooke raised £534 running for sharks in the Manchester Half Marathon. This was Nichola's first half marathon. 'I ran for The Shark Trust because as a scuba diver I love sharks and travel the world to dive with them. As part of this I've come to understand the vital part they play in our marine ecosystems. I try and spread the word about how amazing sharks are and not something to be feared.'

Sophia Fielding also raised £305 running for sharks in the Manchester Half Marathon. Sophia's 6 year old daughter is fascinated with sharks and watches no end of documentaries about them! Through her and these documentaries she learnt how crucial sharks are to a healthy ocean and how magnificent they are.

Lara Sprosen donated £10.
Louise Orgill made a donation of £50.

Rebecca Cockeram ran the Cardiff Half Marathon for sharks raising £259.

Danni Hill ran the Plymouth 10K for sharks raising £80.90.

Tom Baston ran the Plymouth 10K for Sharks raising £252. "As a marine biologist I wanted to bring more attention to the shark trust and inspire those around us in UK to have more interest and respect for UK seas and the life in it. You would be surprised what you would come across in Plymouth Sound... "

Anna Katz donated £50 - In memory of Miles Jenness a 5 year old shark lover who passed away on 29th September.

NSA Radet made a donation of £5.

Sophie Zweife donated £20.

Lindsey Rawcliffe donated £10.

Sam Hodge £50 in support of Alexander Chau's book The Black God.

Cahl organised a fun day fundraiser and invited everyone from his school. There were shark fin cakes, leaflets, an A-Z shark quiz, badges and talk from Cahl about sharks. Cahl raised £100 on the day for the Shark Trust. Cahl said 'I am a shark lover and I feel like sharks are magnificent creatures that should be protected'.

Aliz ran the Great Bristol Half Marathon on 23/09/2018 raising £176. Aliz said 'I decided to run for Shark Trust to raise awareness of these incredible yet misunderstood animals and the important role they play in the whole marine ecosystem'.

Emika ran the Scottish 10K on 23/09/2018 raising £254. Emika said 'I ran for Shark Trust as sharks are my absolutely favorite animals. I'm a shark fanatic! I just love sharks'
Anonymous bequest £2000.

Hannah, James, Francesca and Daisy sold their old toys raising £8.

Mermaid Blue raised £135 from a Mermaid Meet and Greet.

C.Clayton donated £5 raised by his son's apple sale.

Claire Williamson donated £25.

Caitie De Oliviera donated £20.

Bristol Underwater Photography Group raised £50 in lieu of speaker expenses.

Necropolis Tattoo donated £440 from a fundraising event. They were very grateful for the support all the way from Oregon, USA.
Holly Tighe donated £100 on behalf of a friends wedding gift.
James Docherty donated £165 from a fundraising gig.

The pupils at Our Lady's Catholic Primary School in Alcester raised £50 from a cake sale they held to support our work.

Thomas Groves walked 5km around his home town, raising £54.

Jake (age 8) organised an Endangered Species day at his school. Everyone wore either an animal mask or animal clothing. They also held a cake sale at break and after school, raising £135.

Jonathan Clarkin ran the Edinburgh Kilomathon 13.1K on the 8th April, raising £464.

Rob Edwards raised £320 running the London Marathon on the 22nd April.

Lucy Edgar ran the Great Bristol 10K onthe 13th May, raising £80.

We had lots of supporters who ran the Britain's Ocean City Half Marathon for us on the 20th May: Emily Linton (£189), Wednesday Perry (£37.50), Alex Scott (£410), Mark Packer (£176), Katherine Kew (£223).

James Docherty (£447), Grace McNicholas (£315) and Izzy Parker (£108) ran the Edinburgh Marathon on the 27th May.

The Slatter family made an annual donation of £100.

Dougie Hartley (age 7) held a cake sale because he loves sharks, raising £40.

Caitlin Lewis held a shark stall raising £66.

Selkie Jewllery made a £30 sales donation.

Kate Pang donated £100 to support our No Limits? campaign in May.

Eric Clouse donated £75 because his daughter loves sharks.

Lucy Browning donated £500 because she also loves shaks!

Miles Stevenson (aged 6) raised £27.19p, collecting loose change.

Gracie Jackson raised £120.

David & Hayley Cadman donated £500 because they love sharks!

Lennon Hutchinson created & sold a newspaper to his class raising £25.
Jamie Lemon shaved for sharks raising £230.

Lindsey Scott donated £30.

Myers Mark donated £50 in lieu of birthday gifts.

Simon De Glanville made a donation of £250.

Elizabeth Harrison donated £15 from the sale of artwork.

Stannah Lift Holdings matched funding of £200.

Nina Brannan donated £50 raised from the sale of camera equipment.

Claire Rands donated £20 on behalf of her daughter who loves sharks.

Sander Van de Wouw loves sharks and donated £50.

J. Lunn donated £500.

Tom Hackney donated £10.

Anne Lim made a donation of £30.

Nicola Fielding raised £350 from the sale of ceramics at the Birmingham Dive Show.

David & Karen Webb donated £60 as an Xmas gift.

Chris Johnsons, SMB Bearings donated £1000.

Claire Bannister donated £10.

Bryn Morgan donated £10.

Brooke Griffin donated £100 to help sharks instead of buying a Christmas tree.

Oliver Smith donated £20.
Georgia Robinson raised £10.11p from the sale of brownies.

Cat McKillian raised £75 from a car boot sale and Xmas money.
Quick Links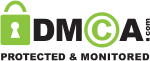 Follow us
You have added an item to your shopping basket.
Your ID and Password were blank. Would you like to create a new account?