FUNDRAISING FOR SHARKS
Fundraising is a fantastic way to contribute to a great cause - raising vital funds and awareness. So if you're mad about sharks, love a challenge and want to do something fun let's get started!
Every year we organise a range of fundraising events around the UK. We'd love you to join us. Visit our events page to find an event near you.
Want to organise your own event? Or take part in another organised event?
We know organising and preparing for an event can be a challenge in itself. Let alone any training involved and the taking part! Especially if you're new to fundraising. So, to help you get started we've created our Fundraiser's Guide. Packed with fun ideas and handy tips. Fancy organising a cake stall, running a 10K or taking part in the gruelling Tough Mudder Mud Run? Download our Fundraiser's Guide below for all the information you'll need.

To easily promote your event and collect donations online we recommend using:
Click on the links above to visit the website. Then follow the instructions to create your fundraising page.

GET IN TOUCH
Let us know about your event so we can promote you on social media.

If you get stuck at any point or have any questions drop us an email and we'll do our best to help.

We'd love to hear how it all went! A photo of yourself fundraising and a few words for our website would be fantastic. Your experience and reasons for supporting our work could also inspire someone else to fundraise too.
---
FUNDRAISER'S WALL OF FAME:
The boundless energy and stamina of our supporters never ceases to amaze us! We're so grateful for all your support.
A special thank you to our most recent fundraisers:
A £2,000 donation has been made in memory of Richard Austin. Richard cared deeply about the environment, especially marine life. He loved scuba diving, photography and travel, and wanted to contribute in helping to protect the oceans for future generations. His wife Nadia sent the donation.

BSAC London Hellfins raised £120 from the sale of second hand diving kit.

Scott Bader donated £120.

David Pollock made a donation of £10.

S.Zweifel donated £100.

Elizabeth Harrison donated £7.60 from the sale of art work.

Jeremy Morris made a donation of £250.

Tom Lloyd donated £20.

Master Bruce donated £31.70 raised from busking.
Lucy McGrath donated £20 because her son loves sharks.

Sarah Browning-Lee donated £110 raised from photos she took of a US shark fishing competition on Twitter.

Paul Meng donated £62.57 on behalf of The Wellington in Birmingham, which held a cheese night.

E.Chaplin donated £3.

Jacqueline Schulze held a cake sale in August, raising £202!

Steven Carlisle made a donation of £10.

Huart Smallridge made a donation of £30.

Alfie held a shark awareness day at school and made an amazing magazine, raising £20!

Sarah Yates donated £100 as a birthday gift in August.

Louise Ramsay donated £30.

Stanley Mallinson made a donation of £3.

James Jackson made a donation of £30.

Johnny and James held a cake sale raising £30!

David Fairman donated £500 in royalties from his book.
Rueben Peterkin swam the Great East Swim half mile in a personal best of 16.01, raising £520.

Francis Pagan donated £10.

Dorian Rail made a donation of £25.

William Goodman donated £150 in place of a wedding favour.

Caleb Crop donated £7.92 in June.

John Williams donated £10 in June.

Michelle John made a donation of £5.

In-memory of Nigel Wade we've received a donation of £662.

We've received a £35 donation on behalf of Gracie Jackson, who asked for a donation to be made to the Shark Trust for her birthday.

Thomas Vicanek-Santaguida donated £60.

Jade Boaler donated £15.

Rachel Young made a donation of £40.

C.Shakford donated £5 in May.

A.Holley donated £20.

Lucy McEwen made a donation of £20.

Jeremy Thompson donated £20.

M.Gritton donated £5 in May.

Aeneas Duncan donated £20.

Paul Kowalski donated £50.

Makowhiteness donated £400.

Mark Dugmore donated £50.

Julie Fisher made a donation of £5.

Ariel Sub Aqua, a diving operator in the Galapagos, raised £150 from a talk.

Kerry Payton raised £108 with a sponsored swim, facing her fear of deep water.

A total of £100 was donated in memory of Nigel Wade.

K.Brown made a donation of £5 in April.

B.Dawes donated £20.

Gracie Jackson organised a fundraising stall, raising £80.

Drew Nuon donated £10.

Owen Brunelle donated £10.

G.A.Reeves donated £25.

Sander van de Wouw made a donation of £20.

Naomi Williams donated £20.

Eton College raised £306.93p from a church service collection.

Gemma Humphries raised £105 from a presentation and cake sale.

Zachary Plarr donated £20 in April.

Godalming Photographic Club made a donation of £50 in March.

Leia Daley donated £10.

Jacqueline Kerr made a donation of £20.

Karen Graham donated £10.

Chris Knight donated £60 in March.

Deep Sea World made a donation of £783.66p.

Martina Tolkka donated £15.

Matthew Wilson made a donation of £10.

Shirley Austin donated £10.

Blue Reef Aquarium raised £63.64p.

Christal Seas Scuba raised £390 by holding a Christmas raffle.

Rosy Gounari donated £400.

Chris Johnson donated £500.

Robert Macniven auctioned his book about sharks, raising £476.

Atass Foundation donated £2970.

Bristol aquarium made a donation of £307.

Richard Mead made a donation of £500.

Silver Dolphin Ocean Education Centre donated £918.66p.

Christal Seas Scuba donated £300 raised from a Christmas Raffle.

Deep Sea World made a donation of £1608.03.

At the end of September Tim Graham rowed 500km from Barcelona to Sardinia, raising a total of £1792.

Sealife's Snorkel with Sharks raised £8,150.

Junior pupils (academic year 13-14) at the City of London Freemen's School raised £2789.11p at their annual fundraising event.

Alistair Blair donated £100.

Maxwell (age 6) held a Shark Awareness Day at home – he created a big information board, delivered a wonderful speech, held a raffle, car boot sale and sold tea and shark themed cakes. As well as all this he also did a sponsored walk, raising a grand total of £250.

Alex, Poppy and Tilly raised a fantastic £143.40p by selling their toys, cakes and freeze pops at Watlington Primary School.

Ben Kingsley donated £150.

Alex Pearman donated £120.

Scubaducks raised £113 from a raffle.

George Stergios made a donation of £100.

Alexander Pearman donated £110.

Gill Mitchell donated £130.

Beanie Goldsmith donated £5.

Robert Harris donated £20.

Gabrielle Flansburg made a donation of £50.

Dunhurst School donated £100.

Florencia Martinelli donated £5.

Charlie Gneer made a donation of £14.66.

Reuben Godbriton donated £20.

Sam Pullee donated £10.

Andrew Sager donated £20.

Ryan York made a donation of £50.

Rebecca Soan donated £25.

Chris Knight raised £42 from the sale of t-shirts.
Quick Links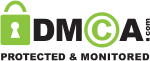 Follow us
You have added an item to your shopping basket.
Your ID and Password were blank. Would you like to create a new account?