FUNDRAISING FOR SHARKS


Fundraising is a fantastic way to contribute to our cause - raising vital funds and sharing your passion for sharks. So, if you're mad about sharks, love a challenge and want to #DoSomefin fun let's get started!
---
JOIN ONE OF OUR SELECTED EVENTS
We've selected events around the UK and across the year. Join one of these events and we'll:
Organise your race registration (and cover the cost in return for a minimum fundraising pledge)
Provide you with a bespoke fundraising page
Send you one of our 2018 running vests to wear on the day
Find one in your area and take the plunge - click the links below to find out more:
BRISTOL: Great Bristol Half Marathon - 23/09/2018
SCOTLAND: Scottish Half Marathon and Scottish 10K - 23/09/2018
SHEFFIELD: Sheffield 10K - 23/09/2018
CARDIFF: Cardiff Half Marathon - 07/10/2018
PLYMOUTH: Plymouth 10K - 07/10/2018
MANCHESTER: Manchester Half Marathon - 14/10/2018
---
CHOOSE YOUR OWN EVENT
If you'd prefer to take part in another organised event on behalf of the Shark Trust, go for it! You can set up a bespoke fundraising page with Charity Checkout - Click Here.
If you raise over £100 through your fundraising page for a sports event, we'll be happy to send you a free 2018 running vest for the big day.
---
DO SOMETHING DIFFERENT
Want to organise your own event? We know organising and preparing for an event can be a challenge in itself. Let alone any training involved and the taking part! Especially if you're new to fundraising. So, to help you get started we've created our Fundraiser's Guide. Packed with fun ideas and handy tips. Fancy organising a cake stall, running a 10K or taking part in the gruelling Tough Mudder Mud Run? Download our Fundraiser's Guide below for all the information you'll need.
To easily promote your event and collect donations online we recommend using:
Click on the links above to visit the website. Then follow the instructions to create your fundraising page.
---
GET IN TOUCH
Let us know about your event so we can promote you on social media.

If you get stuck at any point or have any questions drop us an email and we'll do our best to help.

We'd love to hear how it all went! A photo of yourself fundraising and a few words for our website would be fantastic. Your experience and reasons for supporting our work could also inspire someone else to fundraise too.
---
FUNDRAISER'S WALL OF FAME:
The boundless energy and stamina of our supporters never ceases to amaze us! We're so grateful for all your support.
A special thank you to our most recent fundraisers:
Necropolis Tattoo donated £440 from a fundraising event. They were very grateful for the support all the way from Oregon, USA.
Holly Tighe donated £100 on behalf of a friends wedding gift.
James Docherty donated £165 from a fundraising gig.

The pupils at Our Lady's Catholic Primary School in Alcester raised £50 from a cake sale they held to support our work.

Thomas Groves walked 5km around his home town, raising £54.

Jake (age 8) organised an Endangered Species day at his school. Everyone wore either an animal mask or animal clothing. They also held a cake sale at break and after school, raising £135.

Jonathan Clarkin ran the Edinburgh Kilomathon 13.1K on the 8th April, raising £464.

Rob Edwards raised £320 running the London Marathon on the 22nd April.

Lucy Edgar ran the Great Bristol 10K onthe 13th May, raising £80.

We had lots of supporters who ran the Britain's Ocean City Half Marathon for us on the 20th May: Emily Linton (£189), Wednesday Perry (£37.50), Alex Scott (£410), Mark Packer (£176), Katherine Kew (£223).

James Docherty (£447), Grace McNicholas (£315) and Izzy Parker (£108) ran the Edinburgh Marathon on the 27th May.

The Slatter family made an annual donation of £100.

Dougie Hartley (age 7) held a cake sale because he loves sharks, raising £40.

Caitlin Lewis held a shark stall raising £66.

Selkie Jewllery made a £30 sales donation.

Kate Pang donated £100 to support our No Limits? campaign in May.

Eric Clouse donated £75 because his daughter loves sharks.

Lucy Browning donated £500 because she also loves shaks!

Miles Stevenson (aged 6) raised £27.19p, collecting loose change.

Gracie Jackson raised £120.

David & Hayley Cadman donated £500 because they love sharks!

Lennon Hutchinson created & sold a newspaper to his class raising £25.
Jamie Lemon shaved for sharks raising £230.

Lindsey Scott donated £30.

Myers Mark donated £50 in lieu of birthday gifts.

Simon De Glanville made a donation of £250.

Elizabeth Harrison donated £15 from the sale of artwork.

Stannah Lift Holdings matched funding of £200.

Nina Brannan donated £50 raised from the sale of camera equipment.

Claire Rands donated £20 on behalf of her daughter who loves sharks.

Sander Van de Wouw loves sharks and donated £50.

J. Lunn donated £500.

Tom Hackney donated £10.

Anne Lim made a donation of £30.

Nicola Fielding raised £350 from the sale of ceramics at the Birmingham Dive Show.

David & Karen Webb donated £60 as an Xmas gift.

Chris Johnsons, SMB Bearings donated £1000.

Claire Bannister donated £10.

Bryn Morgan donated £10.

Brooke Griffin donated £100 to help sharks instead of buying a Christmas tree.

Oliver Smith donated £20.
Georgia Robinson raised £10.11p from the sale of brownies.

Cat McKillian raised £75 from a car boot sale and Xmas money.

---
Artist, Alice Cullen, sold her beautiful textile sharks at the Brockley Xmas Market, raising £40:
'I wanted to raise money for the Shark Trust to help promote the work you do, and help in a small way to improve the seas and oceans by helping to educate people and inspire interest and caring towards the seas and life in it.'

Gracie Jackson held a Shark Trust stall at 3 events, including a Christmas fayre, raising £220.

Alistair Blair donated £100.

Scuba Dive Club raised £50 from their Xmas raffle.

Jeremy Thompson donated £20.

Anthony Budgen made a donation of £50.

Susan Heron donated £20.

Jamie Yates created a shark magazine and sold it to all his friends and teachers at school, raising £24.

Mermaid Deepblue raised £100 animating a childrens birthday party.

A £2,000 donation has been made in memory of Richard Austin. Richard cared deeply about the environment, especially marine life. He loved scuba diving, photography and travel, and wanted to contribute in helping to protect the oceans for future generations. His wife Nadia sent the donation.

BSAC London Hellfins raised £120 from the sale of second hand diving kit.

Scott Bader donated £120.

David Pollock made a donation of £10.

S.Zweifel donated £100.

Elizabeth Harrison donated £7.60 from the sale of art work.

Jeremy Morris made a donation of £250.

Tom Lloyd donated £20.

Master Bruce donated £31.70 raised from busking.
Lucy McGrath donated £20 because her son loves sharks.

Sarah Browning-Lee donated £110 raised from photos she took of a US shark fishing competition on Twitter.

Paul Meng donated £62.57 on behalf of The Wellington in Birmingham, which held a cheese night.

E.Chaplin donated £3.

Jacqueline Schulze held a cake sale in August, raising £202!

Steven Carlisle made a donation of £10.

Huart Smallridge made a donation of £30.

Alfie held a shark awareness day at school and made an amazing magazine, raising £20!

Sarah Yates donated £100 as a birthday gift in August.

Louise Ramsay donated £30.

Stanley Mallinson made a donation of £3.

James Jackson made a donation of £30.

Johnny and James held a cake sale raising £30!

David Fairman donated £500 in royalties from his book.
Rueben Peterkin swam the Great East Swim half mile in a personal best of 16.01, raising £520.

Francis Pagan donated £10.

Dorian Rail made a donation of £25.

William Goodman donated £150 in place of a wedding favour.

Caleb Crop donated £7.92 in June.

John Williams donated £10 in June.

Michelle John made a donation of £5.

In-memory of Nigel Wade we've received a donation of £662.

We've received a £35 donation on behalf of Gracie Jackson, who asked for a donation to be made to the Shark Trust for her birthday.

Thomas Vicanek-Santaguida donated £60.

Jade Boaler donated £15.

Rachel Young made a donation of £40.

C.Shakford donated £5 in May.

A.Holley donated £20.

Lucy McEwen made a donation of £20.

Jeremy Thompson donated £20.

M.Gritton donated £5 in May.

Aeneas Duncan donated £20.

Paul Kowalski donated £50.

Makowhiteness donated £400.

Mark Dugmore donated £50.

Julie Fisher made a donation of £5.

Ariel Sub Aqua, a diving operator in the Galapagos, raised £150 from a talk.

Kerry Payton raised £108 with a sponsored swim, facing her fear of deep water.

A total of £100 was donated in memory of Nigel Wade.

K.Brown made a donation of £5 in April.

B.Dawes donated £20.

Gracie Jackson organised a fundraising stall, raising £80.

Drew Nuon donated £10.

Owen Brunelle donated £10.

G.A.Reeves donated £25.

Sander van de Wouw made a donation of £20.

Naomi Williams donated £20.

Eton College raised £306.93p from a church service collection.

Gemma Humphries raised £105 from a presentation and cake sale.

Zachary Plarr donated £20 in April.

Godalming Photographic Club made a donation of £50 in March.

Leia Daley donated £10.

Jacqueline Kerr made a donation of £20.

Karen Graham donated £10.

Chris Knight donated £60 in March.

Deep Sea World made a donation of £783.66p.

Martina Tolkka donated £15.

Matthew Wilson made a donation of £10.

Shirley Austin donated £10.

Blue Reef Aquarium raised £63.64p.
Quick Links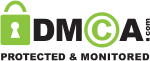 Follow us
You have added an item to your shopping basket.
Your ID and Password were blank. Would you like to create a new account?