The Global Shark and Ray Initiative (GSRI)
The Shark Trust is part of a new global coalition that is working to ensure a positive future for sharks and rays. On 15 February 2016, the Global Shark and Ray Initiative launched a 10-year plan for turning around the conservation status of sharks. The ambitious plan, based upon the best science and trade data available, shapes our global effort for the coming years.
The Global Strategy for the Conservation of Sharks and Rays (2015–2025) is the product of an intensive 18-month strategic planning process incorporating extensive scientific, fisheries and trade data analysis and synthesis.
The development of the Strategy involved a team of experts representing the following organisations: Shark Advocates International, the Shark Trust, TRAFFIC, Wildlife Conservation Society (WCS), and World Wide Fund for Nature (WWF) International. The co-chairs of the International Union for Conservation of Nature (IUCN) Shark Specialist Group served as technical advisors and contributors to the planning process.
The result is a strategy that sets out global priorities for shark and ray conservation as a comprehensive set of actions at different levels aimed at:
• Saving Shark and Ray Species;
• Managing Shark and Ray Fisheries for Sustainability;
• Ensuring Responsible Trade in Shark and Ray Products;
• Encouraging Responsible Consumption of Shark and Ray Products.
The organisations that have partnered to develop the global strategy are committed to its implementation through the Global Sharks and Rays Initiative. However, it is clear that such an ambitious effort involves a much broader range of private and public sector organisations, agencies, and institutions. The Global Strategy provides a roadmap for expanding commitments and prompting action to ensure the conservation of these vulnerable and valuable fishes.
Quick Links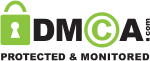 Follow us
You have added an item to your shopping basket.
Your ID and Password were blank. Would you like to create a new account?