HOW CAN YOU HELP?

You can help conserve these gentle giants of our ocean by:

Following the Basking Shark Code of Conduct
One of the biggest threats Basking Sharks face is disturbance and harassment. Water users can ensure a safe and positive encounter by following our Basking Shark Code of Conduct.
► Download our Basking Shark Code of Conduct (pdf)

---
Recording Your Basking Shark Sightings
Keep a look out for Basking Sharks and record your sighting on our database. If you can get a photo - even better! Information on tagged, injured or scarred sharks is also important.
---
Adopting a Basking Shark
Help raise funds for the Basking Shark Project. And we'll send you a jawsome adoption pack full of fun facts about Basking Sharks. This makes a great gift for anyone who's obsessed with sharks!
---
Making a Donation
You can also choose to support our Basking Shark Project with a donation. Visit our donate page and let us know you'd like to support this project in the 'What prompted you to donate today?' field.
► Donate to the Basking Shark Project
---
Choosing WiSe
Want to go on a boat tour to see Basking Sharks? We recommend a WiSe accredited tour operator. The Wildlife Safe (WiSe) scheme provides training and accreditation for tour operators. It advises them on how to best view and interact with large marine wildlife. While minimising disturbance. To find a WiSe accredited tour operator visit the WiSe website.
---
Seen a Basking Shark get injured or harassed?
Please contact us if you see a Basking Shark entangled, being harassed, or struck by a boat. So we can find out more about how they're being affected by human activity. We're keen to receive reports and images so we can work to prevent injuries and deaths.
---
Found a Stranded Shark?
For live stranded sharks contact:

England or Wales - the British Divers Marine Life Rescue Hotline:
• 01825 765 546 (9am to 5pm, Monday to Friday)
• 0778743 3412 (all other times, including bank holidays)

Scotland - the Scottish Society for the Prevention of Cruelty to Animals (SSPCA) hotline: 03000 999 999
For dead stranded sharks contact: the Cetacean Stranding's Investigation Programme (CSIP) on: 0800 6520333.
---
Quick Links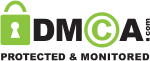 Follow us
You have added an item to your shopping basket.
Your ID and Password were blank. Would you like to create a new account?