HOW WE ARE FUNDED
We're grateful to everyone who supports us - whether grant-giving foundations, businesses or individual members, fundraisers and shop customers – every contribution, large and small, helps us to achieve our goals and create positive change for sharks, skates and rays.
Our conservation work is predominantly supported by project income from grants and foundations. While it's vital for us to have funds to support our projects and campaigns, our core income from fundraising and sales provides the stability that allows us to work on longer-term programmes.

CHART – estimated income as a % of total for 2016-17:
The challenge of generating funds becomes ever greater as the urgency for effective action on shark conservation grows and we're ever-mindful of the need to have diverse and ongoing income streams.
---
CORE SPONSORS
In 2017, we've been delighted to secure the support of Sonardyne as a Core Charity Sponsor.

We're continuously seeking new partnerships with like-minded businesses and brands that can support our work through sponsorship and through our commercial supporters scheme.

► Find out how your business can get involved with our work
---
PROJECT INCOME
The largest part of our income is from "restricted funding" – funding from grants, foundations, trusts and sponsorship from business which is given for the delivery of specific projects.
Current project funders include:
| | |
| --- | --- |
| | Cefas |
| | Defra |
| | EMFF |
| | Disney Conservation Fund |
| | Fondation Ensemble |
| | Global Partnership for Sharks and Rays (RFMO) |
| | John Ellerman |
| | Save Our Seas Foundation |
| | Marks & Spencer |
| | McArthur Foundation |
| | Waterloo Foundation |
---
RELATED LINKS:
► Find out how your business can get involved with our work
Quick Links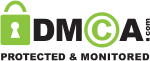 Follow us
You have added an item to your shopping basket.
Your ID and Password were blank. Would you like to create a new account?