International Commission for the Conservation of Atlantic Tunas (ICCAT)
There's No Limits to our efforts to stop uncontrolled shark fishing!
What is ICCAT and what does it mean for sharks?
The International Commission for the Conservation of Atlantic Tunas (ICCAT) is a Regional Fisheries Management Organisation (RFMO). As an inter-government fishery organisation ICCAT is responsible for the conservation of tunas and tuna-like species (including sharks) in the Atlantic Ocean.

How is the Shark Trust involved?
At ICCAT 2015, the Shark Trust joined forces with Shark Advocates International and Project Aware in a bid to encourage the adoption of science-based catch limits for Blue Sharks and Shortfin Mako, which are currently caught in unlimited numbers in Atlantic high-seas. As well as proposing that catch limits are implemented, we called for an extension of the prohibition on the retention of Porbeagles (which are currently only listed as a Prohibited species by the EU and Uruguay) and a total ban on removing shark fins at sea, adopting best practice as required by EU vessels. Frustratingly fishing nations once again failed to adopt scientific advice and best practices to safeguard several species of oceanic sharks - find out more.
During #ICCAT2016 held in Vilamoura, Portugal 14th - 21st November, the Shark Trust is working with Shark Advocates International, Project Aware and Ecology Action Centre to focus on two proposals, which if adopted would set a precedent for the rest of the world. The 'asks' are to:
align ICCAT's finning ban with best practice;
set catch limits for heavily fished Blue Sharks.

Fins Attached

The current ICCAT ban on shark finning is difficult to enforce due to a complicated fin-to-carcass weight ratio, Requiring that sharks are landed with their fins naturally attached (as required in the EU and US) is the most reliable way to prevent finning from occurring. The fins attached proposal in 2015 was supported by 30 out of the 50 ICCAT parties but was not adopted.

No Limits?
Blue Shark catches dominate the shark catch from ICCAT fisheries and yet there are no international limits set for this species. Through the No Limits? campaign, the Shark Trust has demonstrated public concern by securing over 100,000 signatures calling for an end to uncontrolled shark fishing and has garnered pledges of support for the introduction of science-based catch limits. The Trust also secured political support through the UK government; including direct Ministerial pledges and proactive efforts to promote the need for science-based catch limits in European & International fora. As well as gathering public and political support, the Trust has:
Successfully requested the provision of scientific advice* to inform the decision making process;
Encouraged the submission of proposals for high-seas fisheries management - with the UK championing shark conservation measures to the EU;
Actively engaged in the decision making process by attending ICCAT and advocating for adoption of our key asks.
*Scientific advice including from the European Union's Scientific, Technical & Economic Committee for Fisheries (STECF); the International Council for the Exploration of the Sea (ICES) Working Group for Elasmobranch Fishes; ICCAT Standing Committee for Research and Statistics.
---
Related Links:
➤ ICCAT 2016 Media Advisory (pdf)

➤ ICCAT 2015
➤ Get involved with the No Limits? campaign
➤ ICCAT 2014

➤ ICCAT 2013

➤ ICCAT 2012
Quick Links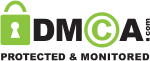 Follow us
You have added an item to your shopping basket.
Your ID and Password were blank. Would you like to create a new account?