International Policy

The Shark Trust lobbies and provides support to the UK and EU delegations in attendance at the conference of parties for a number of international fora including:

Convention on International Trade in Endangered Species (CITES)
The Convention on International Trade in Endangered Species (CITES) is an international agreement between governments, which aims to ensure that international trade in specimens of wild animals and plants does not threaten their survival. Species listed in CITES are not necessarily categorised as endangered.

Convention for Migratory Species (CMS)
The Convention of Migratory Species of Wild Animals (CMS), also known as the Bonn Convention, is an important tool in promoting international cooperation for the protection and management of migratory species.

Regional Fisheries Management Organisations (RFMOs)
Although there are 17 RFMOs worldwide, there are five key RFMOs (covering 91% of the world's oceans) that manage tuna along with other large fish such as sharks and billfish (swordfish and marlin):
Indian Ocean Tuna Commission (IOTC)
Inter-American Tropical Tuna Commission (IATTC)
Western and Central Pacific Fisheries Commission (WCPFC)
Commission for the Conservation of Southern Bluefin Tuna (CCSBT)
Quick Links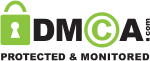 Follow us
You have added an item to your shopping basket.
Your ID and Password were blank. Would you like to create a new account?