Data Deficient (DD) in the Northeast Atlantic
This is where inadequate information is available on a species and so the risk of extinction cannot be established. Although there is no indication of threatened status, further research into abundance and distribution is needed. In the UK, this is recognised through the inclusion of the Tope Shark – a favourite of anglers, and while considered highly vulnerable to commercial fishing, little is known about Tope populations.

There are currently ten elasmobranchs (sharks, skates, rays) in the Northeast Atlantic listed as Data Deficient on the IUCN Red List:
Quick Links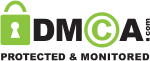 Follow us
You have added an item to your shopping basket.
Your ID and Password were blank. Would you like to create a new account?